Who's Wearing What
BV students share reasons for clothing, opinions of other styles
Happy with being himself, sophomore Giovani Leone said his style reflects his true uniqueness.
"I would say I dress like a gothic hipster," Leone said. "My favorite thing about my fashion sense is that I don't see a lot of people wearing the same things I wear."
Throughout high school, Leone said he has changed not only his style but his mindset.
"I've changed a lot. I've stopped trying to blend in with people, and copy how others look."
Leone also said his different taste in music affects the way he dresses.
"I listen to a lot of heavy and gothic music," he said. "I've always been raised in a manner where everything's a little darker, and that translates into my style.".
Although Leone supports everyone's personal taste, he said the preppy style was not his favorite.
"I think [ style] is more geared toward blending in — looking and feeling 'normal,'" Leone said. "Sometimes it's used to show off the fact that you have the money to get those expensive types of clothes. It can be all about the brands, and it shouldn't be that way. Style is about you."
For Junior Hampton Williams, her style is hard to define, and doesn't quite fit into any category.
"I like to dress like the star of Annie Hall," Williams said. "I usually don't care if I look like a boy or a girl."
Williams said there is no specific significance to why she dresses the way she does.
"I dress this way because it's what I like," she said. "I honestly don't care about other's opinions."
She said her style has been fairly consistent throughout High School.
"I've always dressed pretty weird. I like to wear a lot of grey and neutral earth tones."
Williams said she appreciates everyone's personal fashion, and encourages others to wear what they love.
"I don't have a problem with [preppy clothing] or sports clothing," she said. "I don't have much of either, but occasionally I'll wear a tie. It's up to you — whatever you want."
Sophomore Ali Carrigan said her style is easily vintage and '90s, and sometimes bohemian.
"My style changes from day to day, but it's definitely in those three categories," she said.
Carrigan said she is proud of how her style is different from other people's.
"My staple items are sometimes similar to other people's but I do a lot of shopping at goodwill, so I can find a lot of pieces that a lot of people don't have," she said.
She said she's had some experiences with people staring at her because of how she looks, and that not everyone likes her clothing.
"I'm going to wear what I like to wear, I don't really care what people think. I'm going to wear things that not everyone likes."
Carrigan said she's never gotten into other styles.
"I have a few items that could be considered 'grungy' but I've never gotten into the 'preppy' style. I don't mind the other styles, like preppy, or punk, or sporty — it's just not my thing."
For sophomore Taylor Holtmeyer, her style varies from day to day, but mainly consists of either nice clothes, or an athletic combination.
"[I dress] preppy and sporty," she said. "I kind of switch off depending on the time and day."
She said her favorite thing about her fashion sense is the practicality.
"I will buy clothes based on comfort — even nice ones," Holtmeyer said. "I love to dress nicely, but I also love to be comfortable. They're both equally important."
Holtmeyer said the music she listens to — christian rap — doesn't affect what she wears.
"Christian music is a pretty generic topic — there's a ton of subgroups," Holtmeyer said. "There's not really connect between the music I listen to and how I dress."
Holtmeyer said other styles don't really bother her, but she couldn't see herself loving anything else.
"The [hipster] style is a little different," she said. "I wouldn't say it's necessarily bad though. A few of the things I've picked up from that style and I've liked, but I don't see myself really getting into it."
Freshman Parker Harmon describes his way of dressing as athletic, because of what he's involved in.
"I'm an athlete, I wrestle and I play football, I've always dressed this way. The only difference is that I dress up a little bit more than I did in middle school."
Harmon said his favorite part about dressing athletically is the female students.
"I like getting girls, it's fun. I think it's partly because of how I dress and also that I'm an athlete."
He said some other styles are strange to him while others are fine with him.
"I like preppy, it doesn't bother me, but the hipster style is weird to me, I'm not into that."
Casual and comfy is how senior Andrew Kerr chooses what he will and will not wear.
"I really like t-shirts and jeans," he said. "It's easy."
Friend of Kerr, Senior Danny Waldron said Kerr is often seen wearing the same things.
"[Andrew] usually wears jean overalls with a broken flap and no shirt," Waldron said.
Kerr said while he is not particularly focused on fashion, his style and overall appearance has changed throughout his high school years.
"I went from looking [messy] to a normal person," Kerr said. "I went from looking not so nice to okay looking."
Kerr said while he doesn't spend as much time on his appearance, he doesn't mind if others do.
"It doesn't bother me," he said. "It's cool if other people like that."
Senior Sidney Sibenaller said she often dresses in preppy and sometimes athletic clothing. Sibenaller said she thinks clothing is a way to present yourself in a certain way.
"I think style is an expression of how you feel and how you are, and I like being projected as dressing well and caring about my appearance. I also like how I can be either dressed up or casual [when wearing preppy clothing]."
She said her style has changed since she was in middle school and during freshman year.
"I used to be really into Abercrombie and all that, but now I'm more over to Lily Pulitzer and Vineyard Vines."
While Sibenaller prefers preppy clothing, she respects other styles.
"I think the way a person dresses is a way they express themselves, so if you want to dress that way, that's awesome. I'm not going to hate on how other people dress."
Senior Ricky Chen said his style is preppy, with a few exceptions.
"I wear khakis and chinos a lot, and I wear a lot of button downs, so I guess my style is kind of preppy. It's hard to describe, but it's pretty unique," Chen said.
He said he likes that his clothes match well together and that it's easy to get dressed.
"Basically everything in my wardrobe will go with another piece, so I don't have to spend a lot of time trying to figure out what I'm going to wear.," he said.
Ricky said that when he was younger, he dressed much differently than he does now.
"I started off in middle school and freshmen year dressing punk-y, and I worked in a skate shop, and by now I've evolved to a more formal style," he said.
Chen said he has his days where he comes to school in different styles.
"I don't mind other styles, I mean, I have my days where I come to school in basketballs shorts, or wearing a beanie, and I think [fashion] is a way for people to show their own personalities.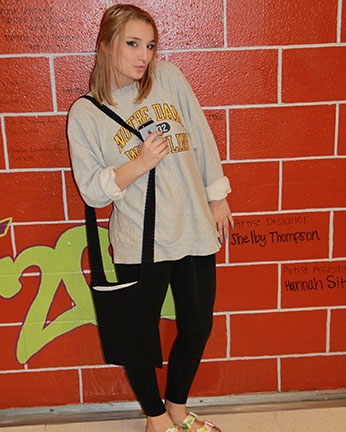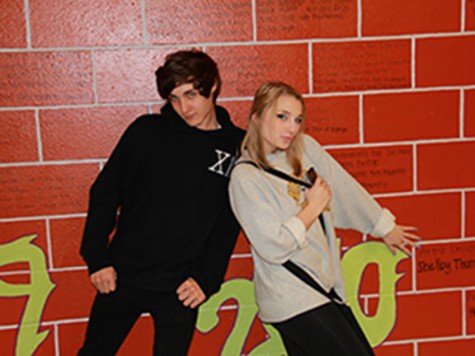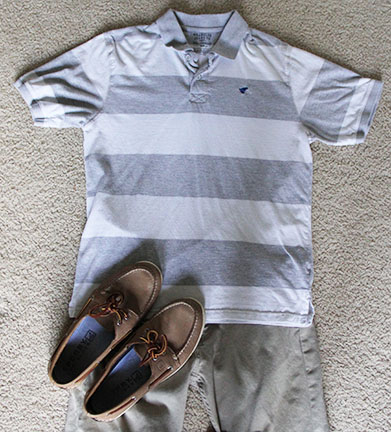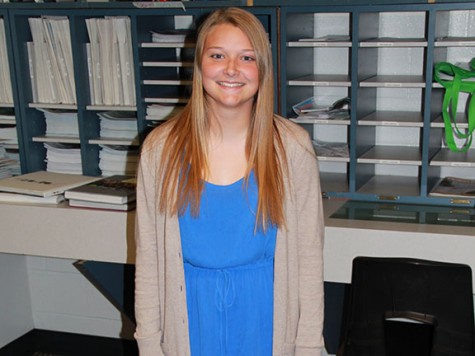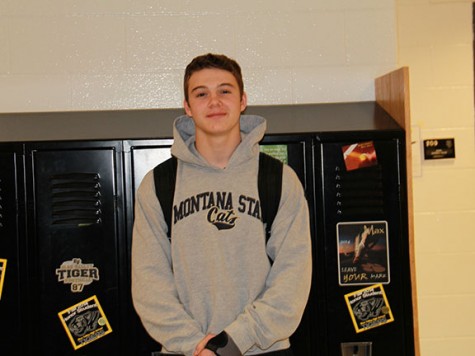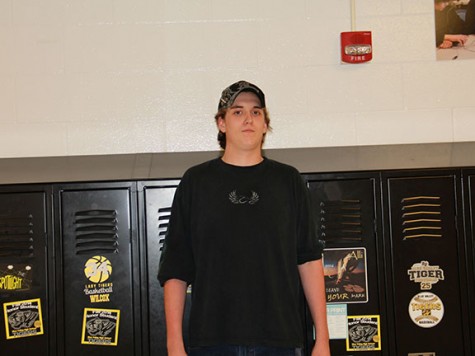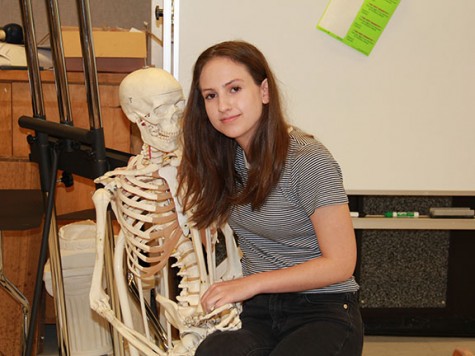 About the Contributors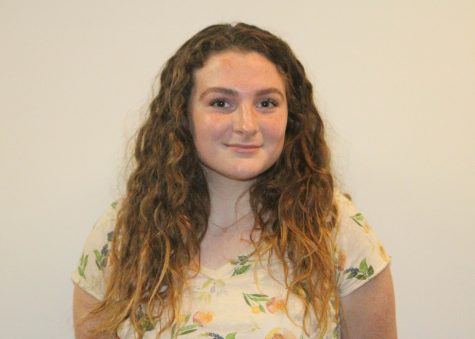 Charlotte Rooney, Opinion Editor
Charlotte Rooney is a senior and the opinion editor for "The Tiger Print." She loves writing opinions about current events and writing news stories...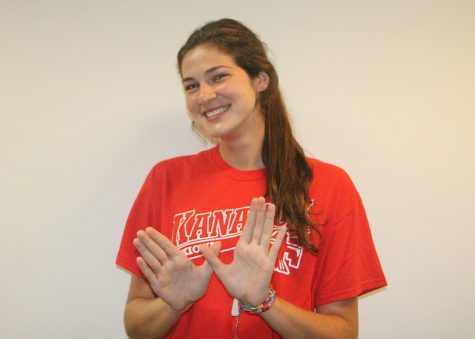 Courtney Carpenter, Co-Editor
Courtney Carpenter is the co-editor of "The Tiger Print." She enjoys writing feature stories and meeting new people. Courtney loves playing volleyball,...