Breaking Out
Review of unique KC escape game
It's quite a strange concept to pay $28 a person to be locked in a room for an hour and be given clues in order to figure out how to escape. However, that's the point of Breakout KC, and I have to say that I thoroughly enjoyed the experience. Seven friends and I picked to do Room 13, a room with a 34 percent success rate. Once you enter the room, the rules are presented, and then you have exactly one hour to piece together all of the clues to get out. You get three free clues, and anything after that adds three minutes to your time. According to our moderator, Cody, who came into the room after we had "escaped," we had been his messiest room of the day. We had torn everything in the room apart looking for clues, and lucky for us, it worked. We figured out the code to unlock the door with 2:28 remaining on the timer. I would recommend Breakout KC to anyone who wants to be put in a real life James Bond situation. Surprisingly enough, too, my friends and I all found ways to work together. With plenty of laughs, frustration and ultimate victory, Breakout KC was definitely a unique way to spend a Sunday afternoon.
Visit breakoutkc.com for more information and to book your experience.
About the Writer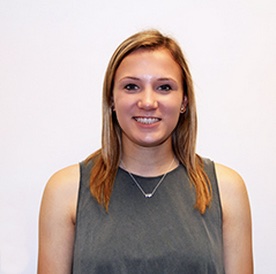 Maddie Davis, Co-Editor
Maddie Davis is the Co-Editor of the "Tiger Print." She enjoys soccer, writing, photography, designing and music. (If you ever want music recommendations,...