First time for everything
Juniors win class competition after seniors win every year prior
The 2017-2018 school year has been a special year for Blue Valley students for a variety of reasons. From various state championships to great performances, the students walking the halls made an impact this year. This year, juniors won the class competition and secured their day off school to spend with classmates.
Junior Will Rankin said everyone he knew was serious about winning from the start of this year.
"As a class we really came together to put in the work and won the small competitions that counted. I can't tell if we're a really good class or if the seniors just are not," Rankin said.
As time went on, rumor was that juniors would lose their enthusiasm. That time never seemed to come. Throughout the year, the junior class continued working each and every spirit week towards their big goal— beating the seniors for the first time in BV history.
"Personally, I made sure to go all out for my classmates. It's important to me to always show how much I love my school," Rankin said. This year has gotten the junior class that much more excited for their final year at BV. As I'm coming up on my senior year, I've realized my time at Blue Valley is slowly coming to an end and I'm glad my class is getting a head start on making their mark"
About the Writer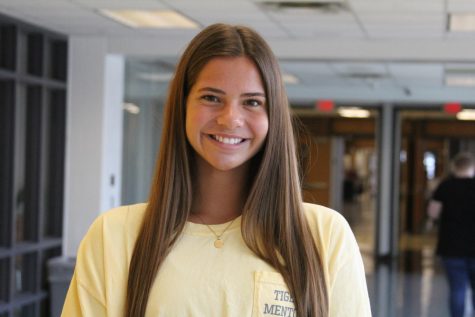 Cassidy Carpenter, Staff Writer
Cassidy Carpenter is a senior staff writer for "The Tiger Print." She loves her dog Kasey and enjoys spending time with friends and family. Cassidy's...