Be Our Guest
The Happiest Place on Earth, like any other business, must adjust to the conditions of the Coronavirus pandemic.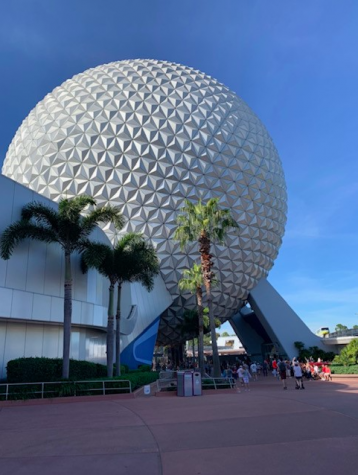 As Walt Disney World prepares for what would normally be a bustling holiday season, the company instead finds itself having to adapt to the ever-changing restrictions set in place by both the United States and Florida governments to slow the spread of COVID-19. Although many have criticized the timeline along which Disney World has started to reopen, their safety measures and ticketing systems have run relatively smoothly thus far. 
The Parks
All 4 of the main theme parks at Walt Disney World – Magic Kingdom, EPCOT, Animal Kingdom, and Hollywood Studios – are currently open and accepting 20% of their usual number of excited visitors. In addition to lowering capacity, Disney has temporarily halted the ability of guests to "park hop" or visit multiple parks in one day in an attempt to control the virus. To get into a park, guests must make online reservations, which often fill months before they actually happen, and pass a temperature screening at the gates. All visitors with a temperature of 100.4°F will not be permitted to enter the park and will likely be encouraged to get tested for COVID-19. Disney's water parks, Typhoon Lagoon and Blizzard Beach, are currently pending government approval to reopen in early March. 
The Protocols
Once in the parks, Disney guests are expected to follow all of the company's safety measures to protect not only the wellbeing of the visitors and staff, but also the ability of Disney World to remain open and profitable. Some of these guidelines include wearing a mask unless actively eating or swimming, staying 6 feet away from others at all times, and washing hands as frequently as possible. In addition to this, Disney has altered some of its experiences that may have otherwise attracted large crowds; queues have been revamped with plastic barriers, pin trading has been restricted to interactions between guests and pinboards rather than guests and cast members, and all parades and character greetings have been temporarily postponed. Lastly, all transactions in Disney World are now cashless, and dressing rooms are not available to customers. 
The Effects
Besides from the explicit effects listed above, guests at Walt Disney World can expect to see significantly lowered wait times for rides and restaurants alike. In addition to this, some park-ticket packages and airfares have fallen to greatly discounted rates, making the sudden and fleeting affordability irresistible for some families. Overall, Disney World has certainly taken on a challenge in trying to reopen during these unprecedented times, but it seems to be in their wheelhouse. 
"It's kind of fun to do the impossible," said Walt Disney.