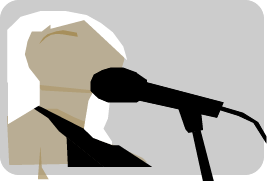 After experimenting with different genres throughout the past decade, Miley Cyrus has chosen to go with rock and roll for her newest album, "Plastic Hearts." The album features iconic 80's rock artists such as Stevie Nicks and Billy Idol on a few songs. 
Not only is Cyrus stepping into her more authentic self, but she sings with raw honesty about heartbreak and her flaws. Overall, I found her album to be very powerful and the message between almost every single song left me wanting to listen more. 
#1: WTF Do I Know – 8.5/10
I really loved how she was unapologetic about being herself and showing independence. I just found other songs to have a better beat and be less aggressive than "I'm the type to drive a pickup through your mansion."  
#2: Plastic Hearts – 9/10
Lots of people have heard this catchy, upbeat song on their Tik Tok For You page. I really loved the guitar solo.
#3: Angels Like You – 9/10
This song is about loving someone but knowing that you cannot be with them; it is better to let them go. It is a genuinely beautiful song.
#4: Prisoner – 7/10
I like how Cyrus sings about an abusive relationship and how celebrities don't have a perfect life, although it may seem so. I docked a point because it would've been better without the addition of Dua Lipa. She made it more pop than rock and roll. 
#5: Gimme What I Want – 8.5/10
I love the beat of the song and the way Cyrus sounds in it. I do wish it was less repetitive at the end though. 
#6: Night Crawling – 10/10
My favorite! This song is constantly replaying in my mind ever since I listened to it for the first time. The addition of Billy Idol made this song perfect to me. His part in it was so good and brought it together. 
#7: Midnight Sky – 9.5/10
One of my favorites! I really appreciate the message of female empowerment. "I do not belong to anyone" was very powerful as it shows everyone is in charge of their own lives and they are in control. 
#8: High – 9/10
This song was different from the others because it had more of a calm, slow beat. It was similar to "Prisoner," as it is about a toxic relationship and needing to let go. I found this more emotional and impactful than Prisoner. 
#9: Hate Me – 7/10
I found this song to be repetitive and it was short compared to the others on the album. It is supposedly about an ex who has resentment towards her and how she doesn't think it will change until she dies.
#10: Bad Karma – 5/10
Cyrus acknowledges that she is a heartbreaker but seems to be careless. I don't like this theme because her younger audience might learn to play with other people's feelings and find their selfish actions to be okay. I like the beat but would've liked the message to be more positive. 
#11: Never Be Me – 8/10
Unlike Bad Karma, Cyrus seems to be more sorrowful about her actions and how she may break people's hearts. The raw honesty is very evident in this song and I really enjoy that. With that being said, it does make for a sad song. 
#12: Golden G String – 9/10
The message of the song is strong. It is about how in society and the music industry, white men have privilege and there is inequality. She is choosing to stay in this industry to hopefully bring about change. 
All in all, "Plastic Hearts" is a high-quality album and everyone should give it a listen. There are even some Hannah Montana references for OG Disney fans!