Into the Multiverse
A Review of Doctor Strange: Multiverse of Madness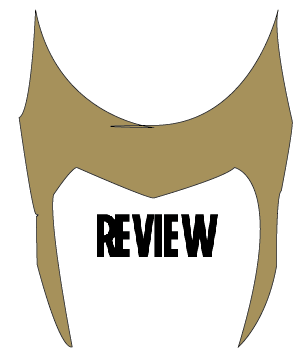 Doctor Strange in the Multiverse of Madness was released on May 6, 2022. It was a highly anticipated addition to the franchise. Many ready-to-go fans, including myself, flooded the theaters over the next few days, ready to receive answers for many of the cliffhangers dropped throughout phase four of the ever-growing Marvel Cinematic Universe (MCU). 
The reviews have been flooding in and boy has there been a mix of thoughts. From love to hate, unlike other additions to the MCU the jury is still out on this one. So it's my turn to throw my hat in the ring, and tell you my thoughts on if this movie lived up to the title of madness. 
Much like Spiderman: No Way Home, Doctor Strange in the Multiverse of Madness had a countless amount of theories surrounding it as the release date approached. From connections it would have to the shows Disney+ launched such as Wandavision, what characters would make cameos, who the villain would be, or even if this would be the movie to incorporate the X-Men franchise. So did the movie live up to the people's expectations?
My Rating- 7/10 
-SPOILERS AHEAD-
I went into this movie, like many, with a ton of expectations. Although, for me, they mostly regarded cameos. When the trailer came out, and we were able to hear the voice of Professor X, played by Sir Patrick Stewart, my mind went crazy, wondering who else we might see. We did receive cameos from characters such as Peggy Carter, Reed Richards, Maria Rambeau, and Black Bolt. Though, with how little the cameos ended up being in the movie, it felt like a bit of a letdown. Don't get me wrong, I was absolutely thrilled to see them, but since they all were killed very shortly after appearing it felt like they threw away some potential. 
The horror elements that director, Sam Raimi, brought from his career weren't for everyone, but they were certainly for me. I loved the scene where Wanda Maximoff, who was performed brilliantly by Elizabeth Olsen, emerged from the smoke, covered in blood, it was giving major Carrie vibes. I truly believe some of the trippier aspects added and uplisted it.
I'm thrilled at the addition of another young Avenger to the MCU. America Chavez, portrayed by Xochitl Gomez, was a fantastic choice to bring into this movie. She fit extremely well with the rest of the characters, and her arc was interesting to follow. I'm excited to see where she goes from here. 
I'll confess, Wanda Maximoff is one of my favorite characters, so I am more inclined to be sympathetic towards her. I think her motivations were very easy to follow, not to mention the performance by Elizabeth Olsen bringing her character to life. Every scene with her kids broke my heart. I personally doubt she's actually dead, and I am fascinated to see where she goes from here if I'm correct.
I'll also confess, that I'm not the biggest Dr. Strange fan. I'll admit though, I think they developed his character more during this movie. His character arc did show growth and change, especially through his interactions with both America Chavez and Christine Palmer. For being a character I frequently thought of as selfish, he did have some pretty selfless acts in this film. 
I know this movie has a lot of differing opinions on if it was a good movie or not. Whether a movie is good or not comes down to one simple question, was I entertained? I was. There were elements to this movie I didn't love, but in the end, I still enjoyed watching it, and I'm excited to see what the future has in store for these characters.