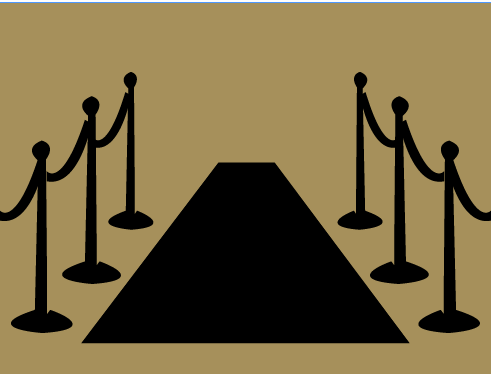 After Venice Film Festival 2022, speculation surrounding the behind the scenes of the movie Don't Worry Darling has bloomed. From the supposed falling out of Olivia Wilde and Florence Pugh to Harry Styles possibly spitting on Chris Pine, what actually happened during the filming of this movie? 
Most of the film's drama seems to center around the movie's director Olivia Wilde. But first, we need to take a step back from the Venice Film Festival.
During the filming, Wilde split from her former husband Jason Sudeikis and began dating Styles, one of the leads in the film. Rumors, however, have blossomed that there may have been an affair on set between the two prior to the split — right now, these remain just rumors. However, that might explain why Wilde was served with custody papers amidst promoting Don't Worry Darling at CinemaCon, that incident certainly breaking the narrative that the relationship had ended on friendly terms. 
But, while this love triangle was happening, what was going on with Pugh? She kept a low profile by barely promoting the film, despite seeming very excited when she was first cast. The official statement by Pugh's representatives states that scheduling conflicts between her filming Dune: Part Two is why she hasn't been promoting the film as much as normal. This however, doesn't stop speculation from flying. 
Talk of a rift between Pugh and Wilde began to circulate when actor Shia LaBeouf, who was originally going to play the role Styles had taken on, came out against Wilde saying he had been fired. She told Variety that he had been fired due to a fear of not being able to create "a safe, trusting environment" with him due to the allegations against LaBeouf. However LaBeouf shared screenshots of text messages and a video from Wilde that he claims prove that he quit and Wilde wanted him to continue the project. Variety says that the video alludes to Pugh and LaBeouf not getting along, and Wilde seems to dismiss Pugh's concerns, taking LaBeouf's side. 
When you finally arrive at the film festival, things are not looking in the film's favor. Pugh seemed to avoid eye contact with Wilde, and there even seemed to be tension between Wilde and Styles, with neither Styles or Pugh taking a photo standing next to her. The internet even seemed to believe that Styles had spit on Chris Pine's lap, Pine has since denied this allegation, stating it was the  "result of an odd online illusion."
Don't Worry Darling will be released in theaters the 23 of September, but it will be stained by the drama surrounding it forever. Some have even speculated all this supposed drama is a PR stunt to get people to see the movie, but as critic reviews are rolling in, the results are mixed. Whether this is all a PR stunt, nothing at all, or there is genuine beef going on between the people in the film, one thing is certain: For a film with a title telling people not to worry, it sure has a lot of people doing just that.