In It To Win It
Imagine standing on stage unable to contain your excitement. Sophomore Noma Kreegar has competed in Debate since freshman year and said she loves the experience of each competition.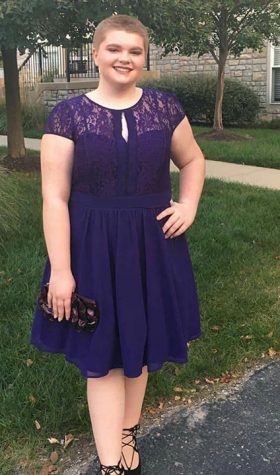 "My partner and I couldn't stop smiling , " Kreegar said. "I remember they were counting up to first place, and it kept getting closer and closer,we ended up placing third. It was awesome. All the hard work we put into it had finally paid off."
Kreegar and her partner Junior Chloe Hayton had placed in their first competition with a winning streak.
" It was really cool [winning a medal], Almost surreal, because I knew our record was 4-1, and when you do that well, you usually medal. I didn't expect to do as well as we did." Kreegar said
Sophomore Kolina Feliciano said Kreegar is a tough opponent.
"She's quiet but makes strong and solid arguments, "Feliciano said. " I was proud as her friend [when kreegar won a medal] and happy that she has accomplished so much."
Kreegar said debate tournaments feel like a dream.
"It's all very fast-paced, and you meet so many people who are nice outside of the round but super mean after. I love participating, but it's super competitive." Kreegar said.
In debate it is important to have a good partner that you can be compatible with. Your partner can be the factor that decides if you can win or not said Feliciano.
"Sometimes partners can be hard to find because you're either too similar or too different."  Kreegar said. "My current partners are really good, and we work well together."