Relay for Life
How students at BV are fighting against cancer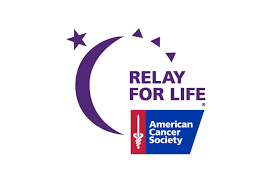 On Friday, March 1st through Saturday, March 2nd, students of the BV district will be participating in the Relay for Life event at New Century Fieldhouse.
For many years, students at Blue Valley have been participating in the fight against cancer to raise money for the American Cancer Society. All the students that are a part of Relay for Life, must raise money to donate to the American Cancer Society. This year, many students have decided to participate in different fundraiser activities ranging from bake sales to selling jewelry.
The most popular fundraising project throughout the majority of the teams has been putting on a bake sale. Many teams have mentioned how "…it's a great way to raise money for a great cause".
Sophomore Belle Burriss explained how she is excited to participate in the event to help her sister, Ari Burriss.
"I think Relay is a great way to bring attention to cancer and to help anyone fighting for their life", Burriss mentioned.
Relay for Life will be an exciting time to participate in fun activities, as well as raise money for an important cause.