"Just Stop Being So Negative"
Students form club to promote awareness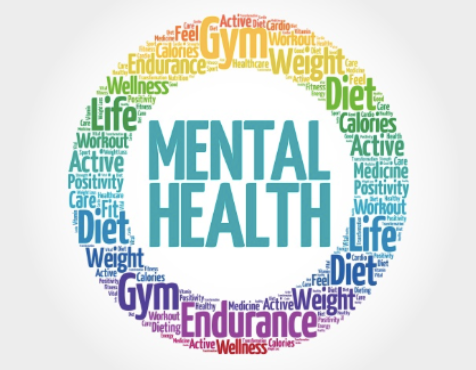 In the last few years, the topics of mental health and mental health awareness have brought on a tremendous amount of controversy. When it comes to talking about the issue at hand, many people turn a blind eye and disregard the importance of addressing mental health. All across the nation, many students have started clubs to bring attention to mental health and how it affects students.
This year, juniors Jillian Beal and Elizabeth Willis decided it was time to create their own mental health club.
"I've been dealing with mental health since probably elementary school and I didn't want other kids to think that they were alone — because you really do feel alone," Willis said.
This was the founding idea for Mental Health Club. Beal and Willis wanted students to know that the club is a place where they can share and get their feelings out.
In the Mental Health Club, students will focus on coping skills and helping the community as a whole with mental health. Willis said there has been a negative idea about mental health since the beginning.
"We just want to address this stigma because there are teachers and students who just don't really seem to understand," Willis said.
Both founders of the club have mentioned the feedback has been positive and has influenced them to broaden their horizons and promote their club to attract more students.
So far, the Mental Health Club has put up posters all around the school with information on how to join and what the club addresses. Founders, Willis and Beal, explained that the club has had a hard time keeping a solid schedule this year. The club's sponsor, Moe Edmonds, is only available on Mondays which has caused the group meetings to change to every other monday during Tiger Paws. However, Willis wants to change meetings to every Thursday when the club recollects in the fall of 2019.
"I hope that in the couple of years, there's kids who feel more comfortable and feel like there's places they can go to people they can talk to here," Willis said.
In the future, Willis has expressed her wishes for the school to bring more attention to their club and the struggles of mental health. Another issue the club wants to address is many teachers don't understand that if a student is breaking down in the middle of class, they need some time to regroup. Mental health is a serious topic and shouldn't be handled lightly. The club is hoping to introduce speakers and create a list of coping skills the club members can use during hard times. Willis and Beal are now hoping to promote the club during Mental Health Club this month in April.
"It's okay if your mental health isn't where you want it to be. It's just how you move on from there and the actions you take to move on from there." Willis said.