Running into a New Season
BVH Senior Speaks About Experience on Cross Country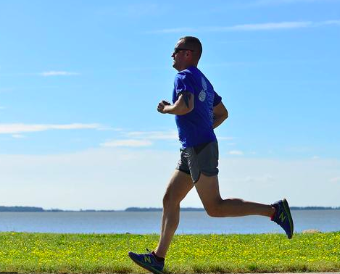 Blue Valley might be known for a lot of things, but some of the activities go a little unnoticed. One of these activities being cross country. Senior Ethan Watson, a JV/C-team runner, spoke up about his experiences running on the team. Watson has been on the team since Sophomore years and had many fun times.
"Topeka West was my favorite race from the last season. The course was flat and there was a big mud puddle and people were falling everywhere." Watson said. 
There have been many changes to our cross country team over the years and one exciting new change is a new coach. Coach Randall transferred from West and has had a positive effect on the team. 
"Coach Randall is very enthusiastic and excited to be here. He's introduced some new workouts." Watson said. 
Watson also talked about the family aspect of cross country. He enjoys really getting to know everyone and being part of not only a team but a family. He explained that cross country doesn't have set levels. That way you can change between C-team or JV based on how you do in races each week.
"The competition keeps cross country fun and fresh," Watson said. 
Overall, Ethan was glad he decided to join cross country and believes it is something everyone should be involved in. 
Come out and cheer on the C team this Thursday, September 26th, 2019.