Famous Alumni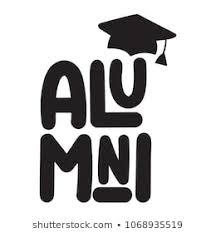 Adam Hamilton, (Class of 1982) best-selling author and pastor of Church of the Resurrection, the largest United Methodist congregation in the United States with 22,000 members.
Tara Nott (Class of 1990), who competed in the 2000 and 2004 Olympics, winning a gold medal in Weightlifting during the 2000 Summer Olympics. She was the first U.S. woman to win a gold medal in weightlifting and is a member of the weightlifting hall of fame.
Michael Stevens (Class of 2004), an internet personality whose YouTube channel, Vsauce, has 14.9 million subscribers. His educational videos include the explanation of topics like science, philosophy, culture and illusion. 
Hayley Podshun (Class of 2004) a former Blue Valley choir student, Podschun has gone on to perform in 9 Broadway musicals including classics such as "The Sound of Music" and "Hairspray." She has also appeared on television shows such as NBC's "The Blacklist."
Sam&Colby (Class of 2015) Graduates Sam Golbach and Colby Brock became popular on the social media app, Vine, with their comedy videos before moving to Youtube, where they have 3.66 million subscribers. Their videos now include ghost-hunting and other paranormal activities.
Renee Klapmeyer Mandcina: (Class of 1995)  Broadway shows, The Producers movie 
Meggie Cansler: (Class of 2002) Broadway shows 
Alex Matteo: (Class of 2007) Broadway shows
Kaitlyn Davidson: (Class of 2005) Broadway shows
Mindy Moeller: (Class of 2007) New York Radio City Rockette for 8 years
Ryne Stanek (class of 2010), MLB baseball player
Brian Schottenheimer (class of 1992), offensive coordinator for the Seattle Seahawks, son of former NFL coach Marty Schottenheimer
Jason Holsman (class of 1994), a member of the Missouri Senate and former chairman of the committee on Renewable Energy for the Missouri House of Representatives.
Justin Swift (class of 1994), former NFL player for the Denver Broncos, San Francisco 49ers and Detroit Lions
Tosin Morohunfola – (Class of 2006)Actor, director, and producer
Dianna Kander – (Class of 1999) Motivational Speaker and best-selling author
 Dr. Eric Min – (Class of 2006) Social media star and professor at UCLA
Robert Chase Heishman – (Class of  2002) artist
Chad Boeger – (Class of 1991)  owns 810 Radio
Cassiday Proctor Capello (Class of 2002) – radio personality
Eric Driskell – (1992)  teacher/coach