Let's Talk About Jazz
Blue Valley celebrates American-born music genre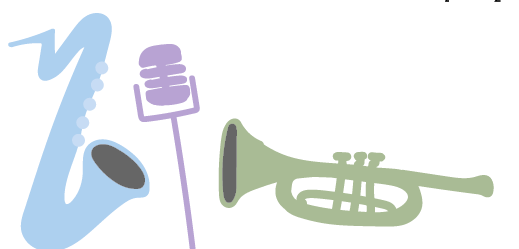 April is Jazz Appreciation Month, spotlighting jazz music as a historical and living American treasure.
Blue Valley jazz band director Paul Bessetti has been playing the trumpet in jazz band since middle school and continues to involve jazz in his life.
"Jazz is literally the only original and true American art form," Bessetti said. "For us as musicians, we all have to have some sort of foundation of knowledge in this as an art form."

Junior Lauren Kassing has been playing the trumpet in jazz band since freshman year.
"There are a lot of stylistic differences between jazz and classical music," Kassing said. "I've been [in jazz band] before, so I know how to practice and analyze the piece."
Senior Nathan Ponnuru has been playing classical style trumpet since middle school and joined the jazz band his junior year.
"Playing jazz, as opposed to playing classical, makes you a more well-rounded musician and teaches you different ways of playing," Ponnuru said.
The jazz band has had to undergo various challenges due to COVID-19. Since the band is split into two hours, they have had to add after-school practices so they can play together as one band.
"We picked pieces that had a little bit fewer instruments required to play so more people were playing together in unison," Bessetti said.
The musicians have trouble learning their part due to the COVID-19 restrictions.
"The problem is that the entire ensemble can't hear each other," Ponnuru said. "It's difficult to match tuning rhythms."
The difficulty in melding the group together as a whole has caused a rift in performance progress.
"A lot of what we do in our music profession is centered around the vibe of the ensemble," Bessetti said. "It's been very challenging to try to create that vibe that is such an integral part of what we do as musicians to help the music along and to help it speak for itself."
These musicians have worked hard to maintain normality in the band under the circumstances, but say it is worth all of the effort.
"Nothing will challenge you and improve your musical confidence more than jazz band" Ponnuru said. "Jazz is like a whole other world."