A Summer Away
Senior discusses time as camp counselor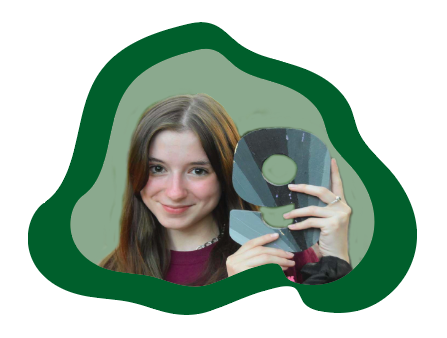 Imagine traveling to a change of scenery for weeks at a time, laughing with new faces, and making unforgettable memories. For senior Avery Harris, this was her reality this past summer.
"[I went to] Cub Creek Science Camp in Rolla, MO," Harris said. "It's basically a normal summer camp with an on-property zoo where campers can have hands-on experiences with all kinds of exotic animals."
Harris leaves town for two weeks every summer for this specific camp, and this summer was no different.
"It is a sleepaway camp, so you basically live there for those two weeks," Harris said. "I always pack way more than I need to because I'm just extra like that."
Rather than attending as a camper, Harris played the role of a leader for the younger attendees.
"Cub Creek has a really unique program called the ASIT program (Animal Specialist in Training)," Harris said. "It is considered an "elite" program full of role models and people who truly love camp and animals and aspire to be leaders."
With the enjoyment of a camp also comes more responsibilities as people get older. As an ASIT, Harris experienced a much more intense role to play at camp.
"Being an ASIT is a lot of work. We wake up every morning at 6 A.M. to feed and take care of the 300 different animals," Harris said. "During the day, we assist the full-time staff with classes, serve as safe spaces and role models for the campers, and assist in any way we can. We also get assigned a cabin of kids each week — our "adopted" cabin — that we bond with and do activities with, to serve as their mentor and friend."
Despite these various duties, counselors of Cub Creek still enjoy their experience in a different way.
"Although the ASIT program is a lot of hard work, we have a lot of privileges that the normal campers don't. We can have our phones, and we even have a designated lounge with lots of unique amenities," Harris said. "We can have outside food and energy drinks and we have a lot more freedom to be with the camp's animals and each other. ASITs get to pick which classes they assist, and also get to pick a designated break time every day where we have an hour to relax or just be with friends. We also get a whole day where all the ASITs get to do anything at camp they want to."
Harris had her share of significant moments at Cub Creek this past summer — an addition to the incredible time she had at camp.
"All the ASITs hiked up to a cliff to look at the stars," Harris said. "We all sat there in silence and cried because it was the last day and we all comforted each other. I had never felt true friendship at that level before and it was a beautiful moment I'll never forget."