Passion for Fashion
Student's preforming experience leads to possible internship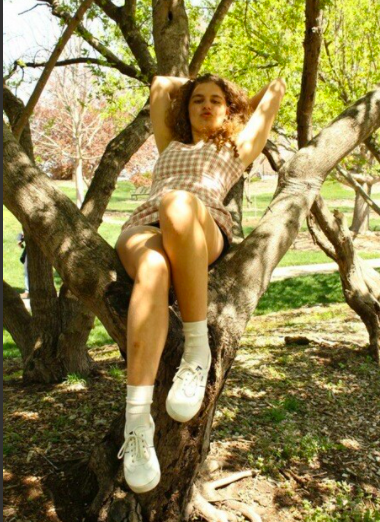 Fashion: many love it and most likely just as many hate it. But you can find people who adore fashion all over. With the rise of many subcultures through social media it seems like there's a style for everyone out there. 
Senior Christina Stone has been sewing from the time she was little, sparking a love for fashion at a young age. Recently through her job at the Renaissance Festival, she may have scored an internship to pursue her hobby. 
"I met Valorie Smith who did the costumes for our performing group and offered an apprenticeship seeing my interest," she said. "She owns a Bridal shop, and I would be practicing altering clothing and coordinating costume pieces among other things."
The experience this internship offers could lead to many more doors opening for her down the road with the skills she may gain. Stone would be joining Smith and other colleagues from her troupe at the festival while learning more about the world of fashion. 
Speaking of the world of fashion, it's very easy to get caught up in what brands are in and what are out, and what brands make you look the most expensive, instead of what clothes just make you happy.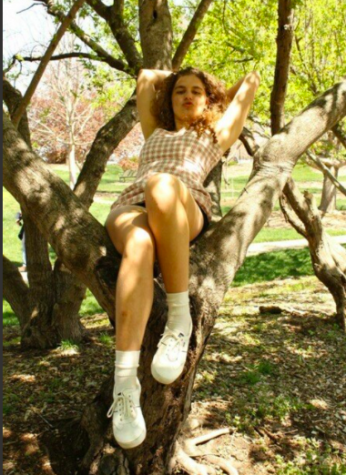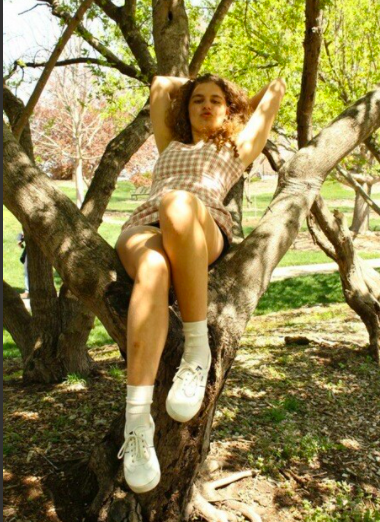 "I thrift almost everything and try not to pay attention to brands to make sure I'm picking something up because I like its look," Stone said. 
Like Stone, many others have started thrifting more clothes for many reasons, whether it be to save money, to help the environment, or even just to find some more vintage pieces. 
Fashion, for now, remains just a hobby for Stone, though she could continue through the Renaissance Festival to find more opportunities in fashion in the future. 
"I'll be able to gain a new experience and perspective for how our clothing is made from an idea to wearable, plus I'll be able to work on a dress form for the first time," she said. "I think that's really cool."
Fashion means different things to everyone, whether it just be something to dress you or the outward appearance of your personality — but Stone sums up what it means to her and offers advice to anyone nervous about expressing themselves through their style. 
"Fashion is a form of self-expression, but I think it could be taken to the next level of literally wearing anything you want because you like it — not only if it looks 'on-trend,'" she said. "Anybody can pull off a look with enough confidence, so it doesn't entirely matter what you're wearing, just how it makes you feel."