Director's Note, from the cast and crew of Pinpoint
Seniors film production hits the big screen
When it comes to getting a jump-start on future career goals, senior Nathan Staley has done just that. Hoping to pursue film in college, Staley recruited 12 of his friends, two being seniors Jake vonSeldenek and Kyle Wang, to act in the production of his movie, "Pinpoint."
"Nathan talked about it for a couple months straight in July of 2020, and we were filming Treasure Hunt videos that he had us in," Wang said. "He came up with the idea for a movie so we were like 'Oh, we were already in the treasure hunt, why not be in the movie too?'"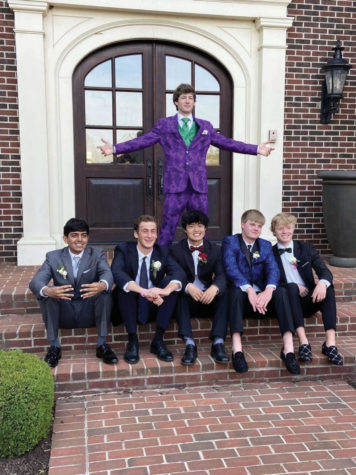 Although Staley was not as involved in the acting portion of the film, he managed all other facets.
"I did a little acting myself, but these guys are the main characters. It started out with script writing, planning all the scenes, and then because of time, I had to edit the scenes right after we finished them," Staley said. "Then post production, lots of scheduling with AMC, getting a distribution company [and] all the stuff at the very end, too."
On the contrary, those who were actors found it to be the most difficult part.
"Nathan always had certain expressions he wanted us to use for certain lines," vonSeldenek said. "Having no acting experience, sometimes it's hard to portray that well, and you'll be able to tell in the movie that it was hard for us."
Regardless of the actors' lack of experience, Staley enjoyed witnessing their improvement.
"Trying to see the guys act is pretty entertaining," Staley said. "It's sometimes annoying because obviously, they're not top-tier actors and I want to make it like that, but at the same time, the bloopers are absolutely hilarious, and the final product is really, really good. The funniest part is that the more you get into the movie, the more experienced the guys become, so the acting becomes better."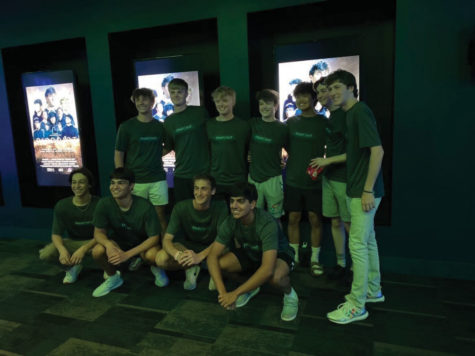 The actors also had their favorite moments from the production, most occurring during the off time between takes.
"Obviously, there's a lot of downtime in between shots, like setting up different angles, so the bloopers and talking with other people who were acting with us was really fun," Wang said. "I got to bond with people that I wasn't too close with before."
With such a long and time-consuming endeavor, it can be easy to lose motivation. However, this was not the case for vonSeldenek.
"A lot of the guys slowly over time started to get annoyed about having to film so much or just fell out of enjoyment with it, but I actually really enjoyed it the whole time," he said. "[I] liked helping Nathan figure out new scenes and different stuff in the plot."
The most predominant issue, though, was scheduling.
"We put a lot of hours into it by now, but we took a couple breaks at a month or so because it was hard to get everybody's schedule together," vonSeldenek said. "A lot of people had different activities going on, [so] it's definitely been a lot of hours of filming."
Making a movie is not something all high schoolers are able to say they've done, and many don't realize just how much goes into the process.
"My biggest takeaway is that there's so much more depth into movies than people realize — trying to manage it with 12 guys during the entire thing is pretty crazy," Staley said. "It's taken up a majority of my time, [and] I don't have a job right now, so this is hopefully something I can make some money off of because it's taken a lot."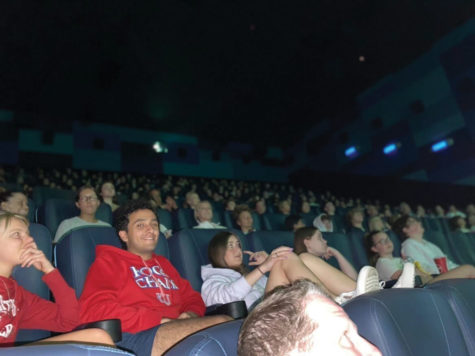 With a number of students involved from the class of 2022, the cast is hoping viewers will find enjoyment from seeing their peers on the big screen.
"All of our friends are pretty excited to come see us because it's going to be us acting," vonSeldenek said. "Everyone's going to have fun laughing at us, but I think everyone's super impressed by the fact that Nathan and all of us were able to do this."
With all the time put into this production, Staley hopes people are able to appreciate and value their efforts.
"The final product is a lot better than what it started out to be, so when I say to people, 'This is an actual movie,' I really want them to take that seriously," Staley said. "It's an hour and 40 minutes. It's at AMC — it's full on. That's the part that I'm most proud of, and hoping people will come to see."