Stringing BV Together
Student talks about passion for orchestra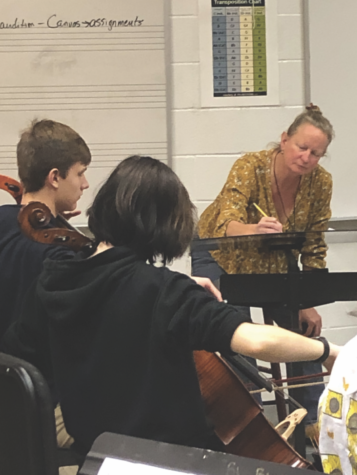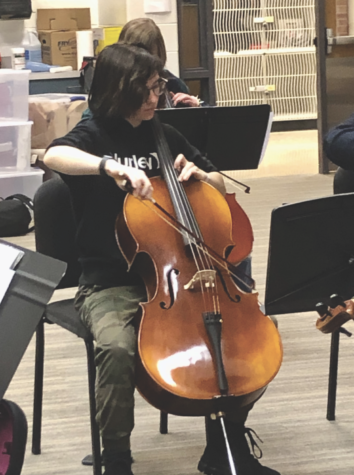 Most students within the school are a part of some kind of extracurricular activity, and for sophomore Koda Murphy, he enjoys being a part of the orchestra by simply being able talk to his friends and grow as a musician at the same time. 
One thing many students don't know is that the orchestra currently helps young musicians to progress during the school year by hosting "mock auditions" in front of the classroom with their other peers so that they can learn to face the fear of performing in front of live audiences. 
 "We start off with something small and easy [at the beginning of the school year]," Murphy said. "We are going to get more complicated and competitive later on."
 Not only does this teach many students in orchestra to overcome their anxiety of being "in the spotlight," but it also provides them with the opportunity to be able to grow their knowledge of music and get better at playing their instrument just by performing a piece in front of the class. 
While this may seem easy enough, it's probably a lot harder to do than most expect to give them any credit for. But, with any thing in life, practice makes perfect and the only true way to master something is by simply practicing and giving it your all. 
 "I've been afraid of performing for my entire life," Murphy said. "I'm very slowly getting rid of that fear, but it's still there and it takes me a while to overcome." 
 While there can be stress to classes such as orchestra, there is also a part of enjoyment in being able to be a part of something greater and seeing the end result. 
 "I really like the whole package that it comes with — you get to actually perform in front of people," Murphy said. "It's kind of nerve wracking, but it's just so fun to hear everybody play together and hear how your part fits in."