A Passion for Fashion
Seniors discuss aspirations to make an impact in fashion industry
Millions of young girls dream to be fashion designers, but for senior Delaney McMahon, this isn't just a dream. A future fashion major at Ball State University, McMahon plans to make her dreams as a young girl come true.
"I've always been into fashion and I loved everything about it," McMahon said. "I definitely grew up on princess movies, and I always said I never grew out of my princess phase."
The appeal of being a fashion major to McMahon is the possibility of careers that express her creativity. Despite previously having some interest in fashion business, that passion has led her to her choice of future career. 
"The business side of fashion doesn't allow me to be creative in any way," McMahon said. "I want to be a costume designer."
McMahon finds herself influenced by a multitude of sources, including herself. 
"My inspiration for my designs are things I visualize and [ideas] that I see different designers do their takes on really inspires me to do my own take," McMahon said. 
She has had a long journey of improvement in fashion, but the results have been worth it.
"When I started sewing clothes, I was in eighth grade — it was pretty bad according to me," McMahon said. "I've definitely seen my biggest improvement in construction and consistent sizing. It wasn't until last year that I started feeling like this could actually work out and be something I could do as a living."
McMahon is eager to enter a field she has a strong connection with and is excited for her future in fashion.
"My dad always tells me if you choose a job that you really love, you'll never work a day in your life," McMahon said. "This is something I love to do. I know it's cheesy to say 'I have a passion for fashion' but I really do."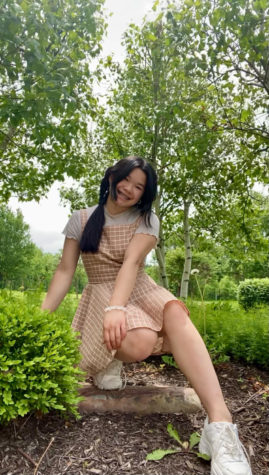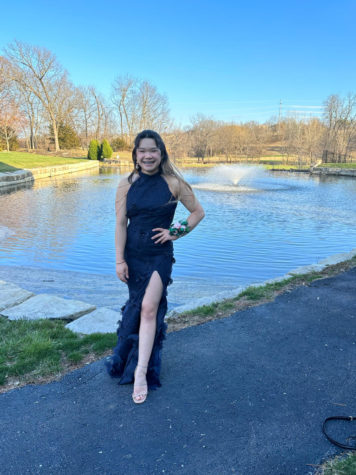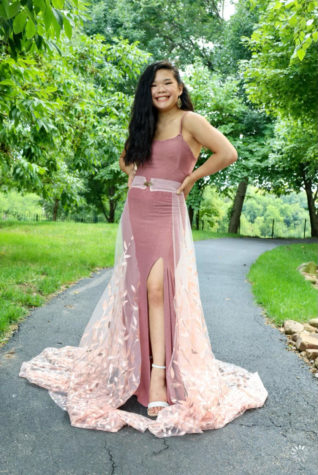 For senior Hayes Courtney, it's majoring in textiles and fibers. While similar to fashion, textiles deal with the materials and fabrics that are involved in the process more so than creating the piece. 
"[Textiles are what is used] for clothes and shoes," Courtney said. "I wanted to do fashion merchandising, but I ended up going to KU [which] doesn't have that major so I settled on textiles. 
Textiles range from fabrics like cloth or yarn to nylon and glass. Additionally, they come in many different colors offering designers avenues of creating something original. Eventually, Courtney found the passion through the people closest to her. 
"My sister is definitely a good connection," Courtney said. "She did engineering but a lot of her friends do more fashion things career-wise, so I had a lot of connections with them, too, which is helpful." 
Of course being in the business of fashion is no small choice. The idea ultimately came from "my manager who does it and she explained what you do, and I just really seemed interested in it," Courtney said. "It seemed like something I would enjoy."
The market for textiles, however, is something that Courtney feels is growing more and more popular, especially with TikTok. 
"I worry that I'm a creative person," Courtney said. "There might be someone else out there who's more creative and going to do better."
While challenging, Courtney's ultimate dream is to work at Nike.
"It's where my sister works, and they study textiles and what would be a good material to use for certain kinds of shoes," she said.
The inspiration for creating outfits and designs is something that is a lot more challenging. Courtney overcomes this by going on Pinterest and looking at outfits.
"I also like to do sketches sometimes just to have outfits I can create and design," Courtney said. "I really like to wear fun outfits and go to concerts." 
By striving to achieve this dream, not only is Courtney getting recognized, but she's doing something that she loves. 
"Styling my own idea and making it come to life is what I like most about the process," she said.