Which Witch Is Which?: Play performance includes more participants than in years past
This year's annual fall play is a rendition of "The Crucible."
The play will be performed at 7 p.m. Nov. 6-8 in the PAC. Tickets cost $8 for adults and $6 for students.
"The Crucible" takes place during the colonial times. The play was originally written to parallel the Red Scare and communism occurring in America.
The play is about the residents of Salem claiming to have information about those involved with witchcraft. They bring the situation to John Proctor, the main character of "The Crucible," who now has to handle the trials while believing them to be a lie.
Director Jeff Yarnell said he picked "The Crucible" for this year's fall play because he loves how there are many interesting roles for both genders.
The play stars senior Jefferson Harwood as John Proctor, senior Lindsey Taulbee as Elizabeth Proctor and senior Brina DeWeese as Abigail Williams.
"I've been in this program for four years, and I've always wanted to do something more dramatic," Harwood said. "My strengths lie in comedy and in improv. But, drama has always appealed to me because drama really hits at why playwrights write — to impact an audience and to change them for better — and this play really has given me the opportunity to do that."
About the Writer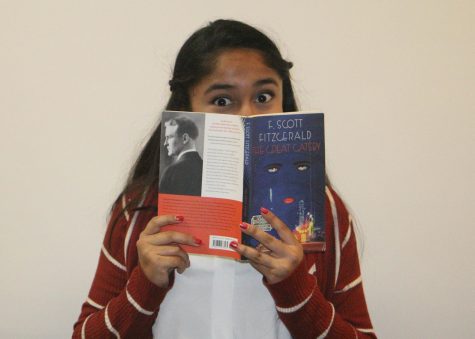 Ifrah Sayyada, Staff Writer
Ifrah Sayyada is a staff writer for "The Tiger Print." She enjoys writing features, opinions and news stories about current issues. Along with being...