Drop The Presses
Blue Valley School District changes drop date
mariebiernacki
fall2015j1student
Instead of Blue Valley students waiting before finals to drop a class, they now have to decide whether or not to drop the class by the 11th week of the semester, which is Nov. 2.
"If a student decided to stay in the class, … then they had to receive a grade if they did not finish strong, they couldn't drop it later on," counselor and counseling department chair Greg Curran said.
Students had problems dropping classes in the past.
The only issue was the rush of students and the papers kept changing, said senior Austin Alvarez, who has experience dropping classes.
It's still unclear what effect this date change will have on BV students.
A poll conducted in class read that 57 percent of the students said that this change will have a negative effect; 43 percent of the students said it would have a positive effect
"I think it will require the students to make a decision and then have to stick with it, and they can't bail out at the last [minute]" Curran said. "I think the early commitment could be an advantage for the kids."
Most students don't seem to be as informed of this new date as they should be, Curran said. "I wanna reiterate that [the counselors] make sure that no one is caught off guard by this." Curran said, "And I think [the counselors] have tried to communicate that."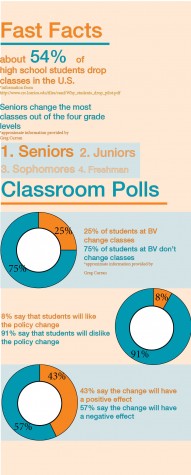 About the Writer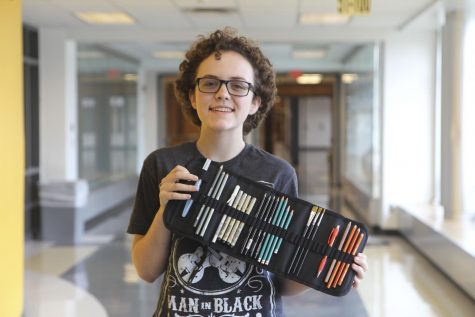 Marie Biernacki, Staff Writer
Marie Biernacki is a senior and a staff writer for "The Tiger Print." She enjoys writing unbiased news articles and trying to keep them as concise...