Earthquake in Italy kills hundreds, leaves towns devastated
A 6.2 magnitude earthquake hit central Italy Wednesday, leaving towns buried in rubble and over 200 people dead.
The quake hit about six miles southeast of Norcia at 3:36 a.m. At the least, 1000 people have been displaced. Of the hundreds dead, the Italian Civil Protection Agency said around 53 were in the city of Amatrice, which has essentially been flattened as result of the earthquake. Because of the intense destruction in the city, civilians were not allowed to sleep in the town the night the incident occurred.
A state of emergency was declared in the areas that were hit in the quake — rescue efforts are underway for those who survived but are yet to be recovered.
Italy has a history of high-magnitude earthquakes rocking the country. In 1908, over 82,000 people died in a 7.2 magnitude quake and more than 900 people were killed in 1976 after a quake hit northeast Italy. The high risk for earthquakes in the region comes from the fault line that runs across the Apennine mountain range.
In a speech after the incident, Pope Francis – currently in Rome – acknowledged the quake and lead those listening in praying a rosary, "On hearing the news of the earthquake that has struck central Italy and which has devastated many areas and left many wounded," Francis said. "I cannot fail to express my heartfelt sorrow and spiritual closeness to all those present in the zones affected."
About the Writer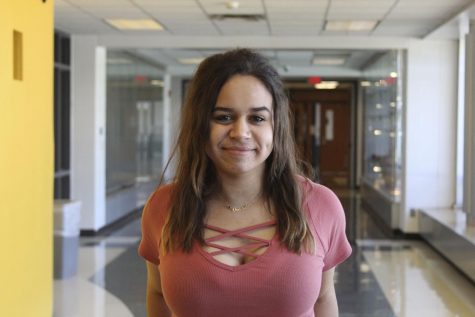 Julie Freijat, co-editor in chief
Julie is the co-editor in chief of "The Tiger Print" and has been on staff for three years. She writes features, news and opinion stories and also takes...