Heavy Homework
Homework Creates Stress for Students at Blue Valley
Here at Blue Valley, homework has definitely been something that has crossed students minds since the start of school.  
Junior Seth Hughes said he thinks homework has increased in difficulty since his freshman and sophomore years.
"The quantity hasn't changed, but the difficulty has," Hughes said. "Ultimately the homework takes longer — there's less content, but the content is more difficult."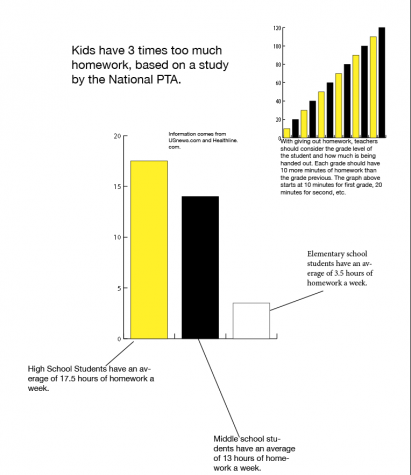 Some students see homework as stressful, but others often see it something that really helps for test preparation. Junior Ally Mosby said she thinks homework definitely helps prepare for tests when it comes to certain classes.

"Homework in a class like math for sure helps when it comes to preparing for tests, so that you make sure you are nailing the content," Mosby said. "But with other classes like Social Studies, the time you learn in class helps more with test preparation than homework does."
"With some classes, homework can be a breeze", Hughes said. Other classes can be associated with harder content and harder homework.  
"APUSH is definitely the class for harder homework," Mosby said. And it's not even that it's hard, it's just the sheer amount of it, like notes and packets."
"Homework is something that requires a lot of thought process, and a lot of things to think about," Mosby said. People don't often think about it the way Mosby does.
"Homework is about the thought process — it's not about the amount,
it's about thought and what you are thinking while you are doing it," Mosby said.