A Procrastination Problem
Students discuss balancing school and extracurricular activities
As the rush and excitement from the beginning of the school year ends and students start to feel the pressure from school once again, many overachieving individuals starts to feel panicked and rushed with having to balance their classes and extracurricular activities.
"In school I have a lot of homework, and it's been conflicting with my out of school activities and I have been really busy," said Ellie Anderson, a sophomore, summarizing the feeling of many high schoolers.
Karen Le, another sophomore at BV,  said her schedule is very "busy [and] time-consuming".
High school is a time when colleges pressure students into participate in many extracurricular activities and take part in higher level classes, making these students overwhelmed with too little time to do too many things.
"[I'm participating in many] extracurricular activities and clubs [such as] multiple clubs as well as violin, language, honors classes and AP Euro [and they are all time consuming]," Le said.
But, students have, over the years learned that doing certain things will prioritize their time.
"I have to learn how to really manage my time, and figure out when I have free time to do my homework," Anderson said.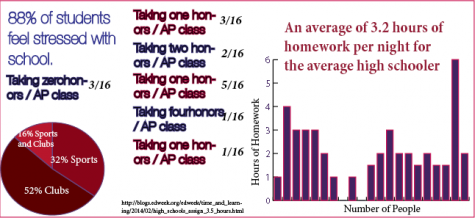 "Splitting assignments up for each day," Le said helps her better manage her time.
Students also learn that doing specifics tasks end up taking up more time and are not beneficial to better time management.
"Taking the time out of my schedule to plan it instead of doing it all in my head [doesn't help]," Le said.
Procrastinating has also been a major problem as seen by some high schoolers.
"A lot of things that don't help are: I am a really bad procrastinator and that has been really bad for me, and it's been causing some issues with me trying to get all my homework done before I go off to do all these activities."Anderson said."Also not studying is a really bad thing that I've been doing"
But with the installment of Tiger Paws, these two students believe it helps with managing their schedules.
"Tiger Paws helps a little bit [with doing homework,]'Le said.