Stepping Up to the Plate
BVHS welcomes new athletic director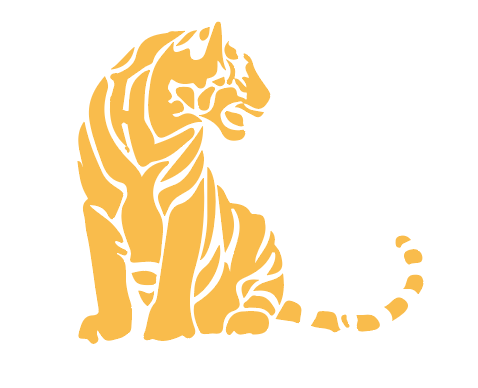 With former athletic director Matt Ortman's move to another position within the district, the tiger community was in need of a new administrative member. Having been in education for 27 years and administration for 8, Mill Valley's Jerald Vanrheen had more than enough experience to step up to the plate.
"I taught/coached for 19 years in the Gardner Edgerton School district," Vanrheen said. "I served as head baseball coach [and] assisted with football, wrestling, basketball, and golf throughout the years."
Although most students know that Vanrheen's position deals primarily with the school's sports teams, the details of being an A.D. remain a mystery to many.
"[Being an A.D. consists of] hiring / evaluating coaches, scheduling, arranging transportation, officials, game day management, security, eligibility, budgets, dealing with issues from time to time, finding
extra duty workers, and supporting student-athletes," he said.
Vanrheen went on to express his optimistic
prediction for what is to come of his switch to BVHS.
"I would expect BV and MV [to be] very
similar," he said. "Both have outstanding programs, great kids, and great coaches. I know
expectations are high for teams to be successful."
Furthering his positive stance on the move, Vanrheen described the factors that led him to become a tiger.
"BV has a reputation of being a first class district," he said. "BVHS specifically has great coaches and quality programs. It is exciting to be part of such a great athletic community."
Going beyond BV's "on-paper" athletic success, Vanrheen expressed his excitement for the interpersonal aspects of his new position.
"I look forward to meeting and getting to know the coaches [and] watching coaches work with athletes to help them become the best version of themselves," he said.
Though Vanrheen doesn't have any changes in mind for the Athletic programs at BV, he intends to contribute all he can after getting acclimated.
"I want to observe and learn," he said. "I want to get to know as many people as possible and be a resource for teachers and coaches."
In addition to working with staff members, a key part of Vanrheen's role as an athletic director is interacting with the players themselves.
"My favorite part of being an A.D. is being able to see the development in athletes from 9th grade to senior year," he said. "It is fun for me to see kids realize their potential."
All things considered, Vanrheen is confident in both his initial decision to become an A.D. and his more recent decision to join the tiger family.
"I have been around sports my entire life," he said. "This seems like a perfect fit for me."