LAX is Back!
America's fastest-growing sport is going pro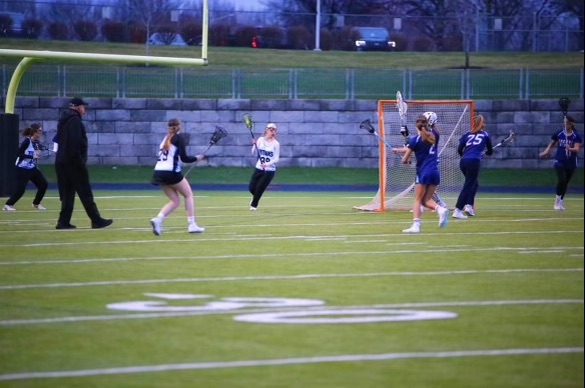 After the Women's Professional Lacrosse League closed its doors after just two seasons in 2020, Athletes Unlimited (AU) is giving 56 of the best lacrosse players in the world another opportunity at playing pro.
Starting on July 23, 2020, Athletes Unlimited's inaugural women's lacrosse season kicked off in Boyd, Maryland. 
AU professional women's lacrosse isn't like any other pro sport out there. The season started off with the top four players in the roster serving as captains who drafted four teams of 14 players. After the weekend games, the top four players with the highest points will be the next round of captains. Yes, that's right — the rosters will be changing weekly. 
How are points earned? Individual players can earn points throughout a game, so if an attacker scores a goal? She gets 12 points. Goalie makes a stop? 6 points for her. Midfielder snags a draw? 2 points. Caused a turnover? 12 points again. Points can also be earned from team wins, which will get them a solid 45 points.
After a game, every player will vote on that day's three MVPs and the selected players will be rewarded anywhere from 15-45 points. This year's overall MVP was awarded to three-time Tewaaraton winner, Taylor Cummings.
"We wanted to create a culture of team wins — and have this still be a team-based atmosphere," said AU Pro and Team U.S.A. veteran, Michelle Tumolo.
As opposed to previously failed professional women's lacrosse leagues, AU is something fresh, and completely new. The idea of AU pro-lacrosse is to uplift women in sports and by the looks of it, these talented ladies have a bright future ahead.
"Everyone's just been super fired up to play," Tumolo said. "I'm loving the vibe, and everyone's reaction to it. It's been really awesome."