Brief Views around Blue Valley September 2021
SCHOOL STORE COFFEE CLUB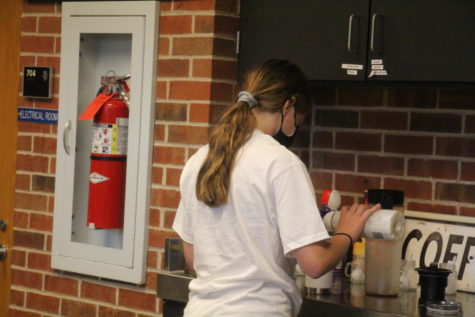 On Aug. 24, the Tigers Inc. Cafe announced on Instagram that they would be offering membership to the new BV Coffee Club for the 2021-2022 school year.
Students interested can pay $65 for unlimited coffee, tea and hot chocolate throughout first semester, a complimentary tumbler and free refills.
"Students are able to try the different flavors we offer monthly and can experiment with their favorite drinks while saving a good amount of money," Tigers Inc. staff member junior Julia Walsh said. "Plus, you get a tumbler that's perfect for holding hot and cold drinks, keeping you refreshed all day!"
SUPERFANS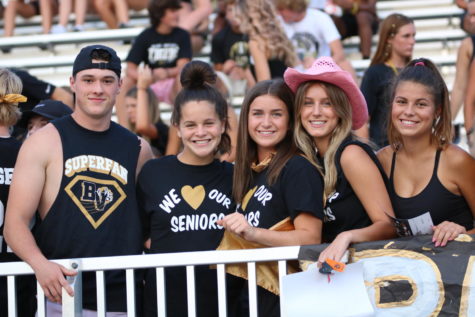 After the brunt of the COVID-19 pandemic and a year of intermixed online and hybrid schooling, athletes are more excited than ever to have fans back in the stands.
The most enthusiastic of these supporters are known as "Superfans," and they focus on supporting one senior in particular by providing gifts and cheering at every game.
"I want to continue the tradition," Superfan senior Anna Borcherding said. "It's great to be able to cheer on my peers who I've grown up with."
AP WORLD HISTORY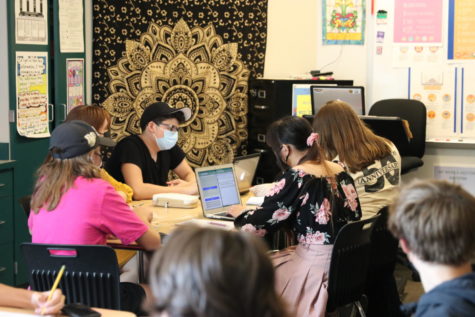 This year, the Blue Valley School District replaced the AP European History course with AP World History.
The move comes as part of a diversity initiative to ensure that every student is able to see themselves represented while learning about key figures and events of the past.
"There are so many interesting things in our wide world," teacher Molly Cowan said. "Focusing on only one section of history limits the perspective students and our society have of our world."