Breaking Ground
Science department receives grant to expand BV's prairie nature park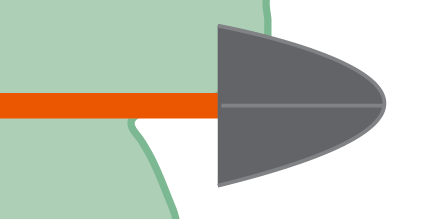 Though it has been a dream of his since 2018, science teacher Kale Mann wasn't sure if he would ever get to expand the Stanley Nature Park behind Blue Valley. 
Now it's possible, thanks to a new grant from the district. Mann originally proposed an 8×12 greenhouse, not sure if it would get approval, but the district facilities group wanted to provide extra funds for them.
"They were like, 'Well, this is great, but it's not big enough. We can help you get a bigger one,'" Mann said.
Before the greenhouse gets built, Mann and science teacher Ryan Bird will make additions to the prairie area behind the school that will support the greenhouse.
"We're going to build some raised garden beds to plant community gardens so people can just come in and take what they want that we're growing but also to demonstrate how to garden if people want to do that around here," Mann said.
The grant will allow them to construct the building.
"The greenhouse is going to be 12×24 feet, so it's not super big — it's smaller than [my classroom]," Mann said. "The goal with the greenhouse is to grow our own plants to then put into the pollinator garden to put into the prairie to put into the community garden so instead of spending literally thousands of dollars on plants from nurseries, we'll be able to grow them ourselves."
The whole thing will be completed with the installation of an aquaponics system in the greenhouse.
"It's where you basically have fish and fish tanks — we're going to use koi because they produce waste that is essentially fertilizer," Mann said. "What you do is you pump the water out of the fish tanks, water the plants with that, they absorb the nutrients from the water, cleaning it, and then the clean water gets pumped back to the fish tank."
With the aquaponics as the last piece, Mann and Bird will have a self-sustaining system.
"The ultimate goal is to have a sustainable system where we can grow the fish, grow the plants [and] tie it into sustainable agricultural practices, to the water cycle, things like that, for the classroom, and then also grow things for our native area," Mann said.