A Stress-free Summer
Students should not be assigned summer projects.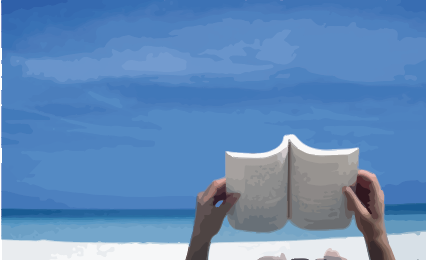 Summer is the time to be stress-free and have fun, not work on a summer project or a reading assignment. Teachers should not assign work to do over the summer because that is a time for students to have a relaxing, non-working break.
Going to school for nine months and constantly doing educational tasks can be stressful and aggravating for a student. Three months of carelessness and teenage freedom is needed after the long school year.
Some students already have jobs, sports, traveling, volunteer work, other things to accomplish during the short summer. Extra school assignments get in the way of those things and can take up all of a person's time if done with lots of effort. Most students use no effort because they wait to do the summer projects till the very last week of school. That causes inadequate work and makes kids start off on the wrong foot for the new school. Reading one or two books that a student doesn't get to choose can be not enjoyable and disappointing to someone's summer. If kids have to finish school work it should be easy and small assignments to refresh memories for the upcoming school year.
Summer going into sophomore year, I have to read two books. Reading and doing an assignment for two books can take up lots of time and not being able to choose the books can be a burden. After reading a book over the summer, jumping straight into essays and complicated projects can be stressful for a student causing grades to lower.
What about new students planning to attend a new school? They will be behind and have to read or do the assignment in a shorter amount of time which is not fair when returning students got three months. Students who struggle in their classes will have a harder time doing an assignment by themselves with no one to ask for help. School work should be done during the school year and the school year only.