"Maybe if I had woken up with a positive attitude, I would have had more good days on my calendar-of-life than I do now."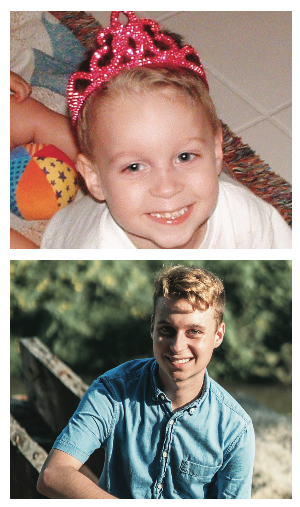 Whenever my ELA teacher announces that we're going to the library and checking out a new book, I roll my eyes in anticipation of how boring the new book will be.
I like to read — really, I do. I would read books every night when I was young. But ever since we started reading in school, I've scowled in the face of all the books we were handed.
I'm not sure why. Maybe cartoons conditioned me to think reading in school was awful, or maybe I didn't like that I wasn't in control of what I was reading and was afraid I was wasting my time. Whatever it was, that mindset lasted a long time.
As you go on, the books you read in school become denser in theme and meaning. The façade of the novel can be quite boring, though. Every time we checked out a book about war or 1960s southern American lifestyle, my "school-books-are-bad" mindset became stronger and stronger.
I'm not alone, though. In fact, most people in this school would say they've probably never read a book for ELA once … ever.
I would still read these books for the purpose of passing the class. Despite my negative attitude, there were some books I actually liked. "Romeo and Juliet" was pretty good; so was "A Thousand Splendid Suns." But I never liked the books like "All Quiet on the Western Front" or "A Separate Peace."
That's why I was surprised when just this year, Mrs. McClain had us check out a nonfiction book about a military-college student's life in 1960s South Carolina — I actually enjoyed it.
Sitting down to actually read the book, I was entranced by the stories it told and the picture the author painted with every chapter.
My change in attitude toward the book got me thinking: I feel like I enter so many things with a negative mindset.
I had a negative view of high school when I first started it. I was scared people weren't going to like me, I was scared I wouldn't have any friends and I was scared I wasn't going to achieve anything.
For four years, I'd wake up annoyed and distressed at the thought of going to school for the day.
Sometimes I'd have bad days, and other times I'd have good days.
I have to attribute some of my bad days to my negative train of thought, though. Maybe if I had woken up with a positive attitude, I would have had more good days on my calendar-of-life than I do now.
What I'm saying is — embrace new things with a positive attitude. Just like Will McLean in "Lords of Discipline," I entered freshman year thinking I was going to hate the next four years of my life.
It turns out that, through the high highs and low lows, I loved every single second of it.
About the Writer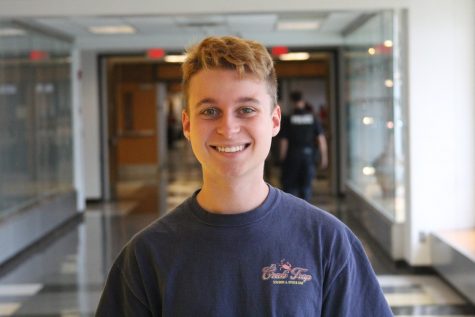 Nick Lamberti, Design Editor
Nick Lamberti is a senior and the design editor for "The Tiger Print." He enjoys graphic design, true crime podcasts, 35mm film and drag queens. He's...