Winter Sports
Athletes describe their training and expectations for their seasons
Boys Basketball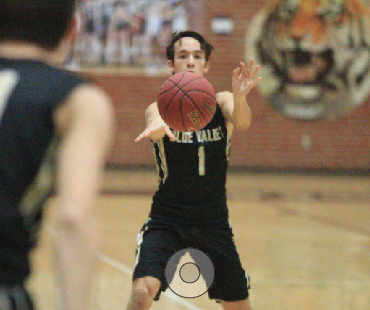 Last season, the boys basketball team lost in Substate to rival BV North, a result senior Jack DeVeney said they were not satisfied with.
"Last season we were disappointed because we didn't make it to State," DeVeney said. "It wasn't a good way to end the season."
He said this season they hope to make it further in the postseason than they did last year.
"Our goal is to make it to State," DeVeney said. "Right now we're really trying to win our tournament."
Being a leader for the younger players is one new role he has taken up as a senior.
"We have four freshmen on the team," DeVeney said. "We try to help them know their place, so that's the biggest role us seniors have this year."
DeVeney also said his responsibilities as a player have changed.
"Last year and two years ago, I wasn't the focal point," DeVeney said. "This year, I'm more of a scorer."
DeVeney said he enjoys the opportunity to play with his teammates.
"I really like my team," DeVeney said. "They're all pretty good friends and even the underclassman are cool."
Boys Swim and Dive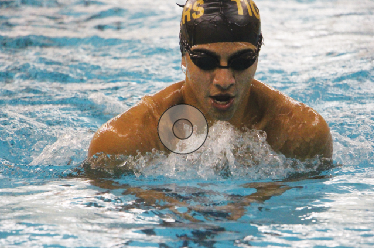 Molly Holmes
Senior Shahab Mirza is a captain on the boys swim and dive team. He said his part of the team has changed as a result of his seniority.
"This year my role has become more like a leader," Mirza said. "I serve as co-captain with Ryan Richards, and that basically means we motivate the other swimmers and serve as general leaders."
Mirza said he hopes for a strong finish to the season for the team.
"We got a lot of newcomers on the team and they have been doing really well," Mirza said. "I'm excited to see how they do especially as we approach the end of the season."
Improving his race times is something Mirza said he is eager about.
"I'm looking forward to hopefully dropping my times," Mirza said. "We've been working hard as a team, so we've been putting a lot of hours in, and hopefully it's going to turn out."
The swim team practices every day after school and every morning before school except for Wednesday. They have weekend practices on Saturday and participate in "Hell Week" over Winter Break.
"Hell Week is basically several days where coach [Adam Bien] really goes hard on us," Mirza said. "He assigns some pretty tough sets to try to get us in really good shape and to help us power through those challenges to make us better swimmers as a whole."
Mirza said he enjoys the relationships he forms with his teammates.
"My favorite part about swim is probably the brotherhood that results from all of the hours spent together," Mirza said. "We're all really challenging ourselves. "The fact that there are just these few people within our school community who we spend so much time with really forges a bond between us, and I really enjoy that."
Girls Basketball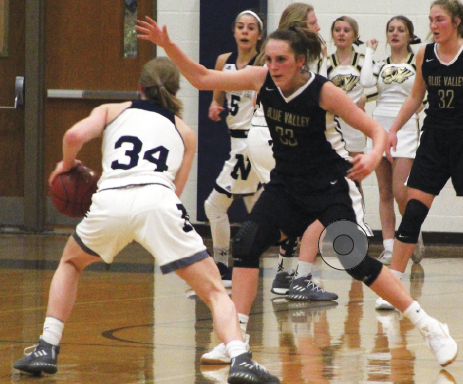 Senior Catherine Szukalski is a captain on the girls basketball team. She said as a captain she is responsible for advising the less experienced players.
"I'm a mentor for the younger girls," Szukalski said. "I show them what coach [Ryan] Mahoney expects and do the right things in practice."
Szukalski said their training for this season began in the summer.
"We went to Pitt State camp and KU camp," Szukalski said. "We [also] had workouts every week day in the summer and after school workouts in the fall."
Last season ended in a loss in the first round of Substate. She said this year they hope to have a better result and qualify for State as well as bond with the other girls.
"I look forward to spending a lot of time with the team and having fun," Szukalski said. "I love the sport."
She said she likes the opportunity to compete with her friends.
"I love being able to play with people that share the same interest," Szukalski said. "[I enjoy] meeting new girls that I typically wouldn't be friends with or might not have even known."
She said she foresees the team performing better than last season because of the senior leadership.
"[I expect] for all of us to play together and everyone put out their best performance," Szukalski said. "I think the team can improve on enjoying the game while we're playing the game."
Bowling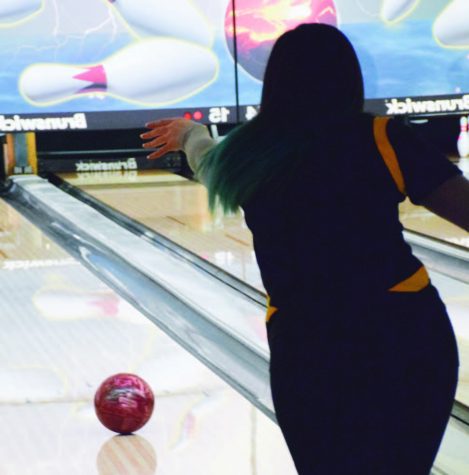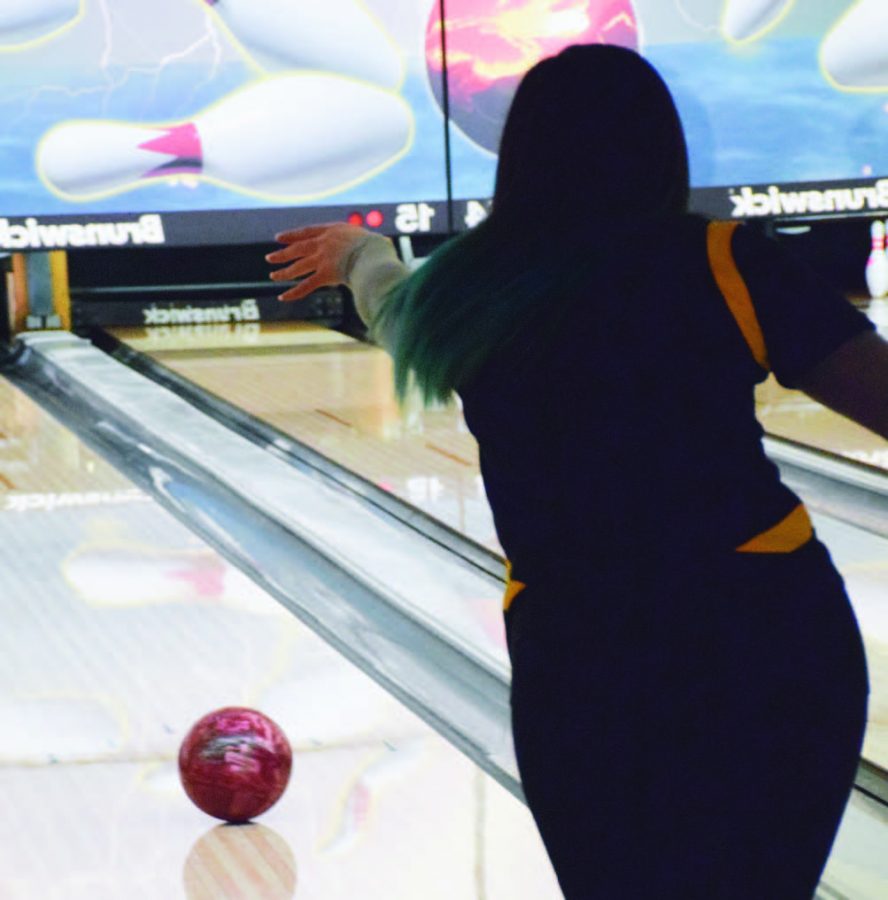 When the bowling team practices after school, they travel down 135th Street to Olathe Lanes East. They prepare for their various competitions, including Regionals — at which senior Claiborn Schmidt said she aspires for the team to qualify for State.
"I feel like we might place at Regionals," Schmidt said. "We didn't do as great last year as what I'm hoping this year. It was a little disappointing."
Schmidt said she thinks this year's team is one of the most talented Blue Valley teams she has seen.
"We have some pretty high scorers, so I'm excited to see [how we do this season]," Schmidt said. "Our JV is probably the best I've seen since I've been here."
She said the seniors this season are supposed to lead the younger bowlers.
"The seniors are split up, and we all share responsibilities," Schmidt said. "We try to keep the team happy and get information out."
Meeting all of the new girls is one of her goals — as well as improving her score, along with the rest of the team.
"It would be awesome if we could get a few more people to break 200," Schmidt said. "Last year we only had one girl."
Schmidt said her role on the team has changed as she has gotten older.
"At the beginning, I stood in the shadows and watched what the other girls did," Schmidt said. "Now, I have been on varsity the last few years and help the younger girls."
Schmidt said one of her favorite parts about being on the team is the opportunity for free bowling with her friends.
"It's really fun — it's not super stressful," Schmidt said. "Our school doesn't stress it a lot. It's pretty calm, and all of us girls are just there to have a good time.