Varsity Baseball Continues Winning Season
Tigers Collect Three More Wins
Hang on for a minute...we're trying to find some more stories you might like.
After tying with Blue Valley West in the annual "High School Baseball Classic" at Kauffman Stadium, the BV Varsity baseball team had three more games to finish off the week.
On Thursday, the Tigers faced off with Olathe North at the River City Festival. The Tigers met little resistance in this match, going up 3-0 after five innings, and later winning the match 6-0.
The following day, BV had to finish off a game against BV Northwest. This game was rained out during a 6-6 tie on Friday, April 13. Two weeks later, the Tigers finished their game with the Huskies, going into eight innings before winning 8-6.
Finally, last Saturday, the Tigers traveled to Lawrence to face off against Lawrence High School. The Tigers went into eight innings, before eventually winning 9-8.
BV will now face off with Bishop Miege at BV West High School on Tuesday, on the road against St. Thomas Aquinas High School on Thursday, and finally traveling to Tulsa, OK to play Bishop Kelly High School on Friday and Saturday.

About the Contributors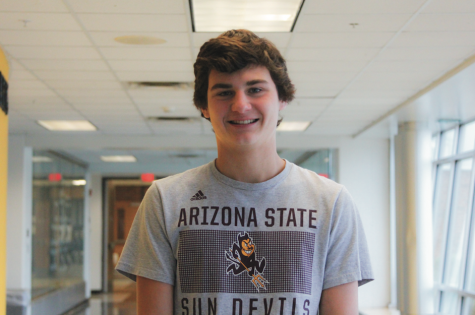 Kyle Elmendorf, Staff Writer
Kyle Elmendorf is a senior staff writer for "The Tiger Print." He primarily enjoys writing about sports and occasionally takes pictures. Inside of school, he is a member of the cross country and tennis team, and outside of school he enjoys working. Next year he hopes to go to college and pursue a degree in finance.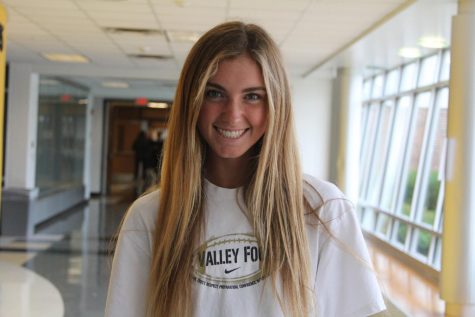 Molly Holmes, Staff Writer
Molly Holmes is a senior staff writer for "The Tiger Print." She runs track and cross country, is involved in Students Assist Schools, the Tiger Mentor program and is on the board for UNICEF club. Outside of school, she enjoys photography as well as working as a lifeguard at the Leawood Aquatic Center. After high school, she hopes to travel the world as an international aid nurse.