Marooned 5
Super Bowl struggles to find the rest of halftime act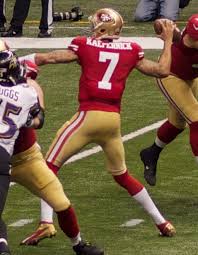 Following the controversy surrounding Colin Kaepernick, the pop-band Maroon 5 is having a tough time finding other bands or artists to join them in the 2019 Super Bowl.
However, the band, Maroon 5, didn't do anything to upset other artists — instead, artists and bands are protesting the Super Bowl due to the fact that Colin Kaepernick has been fired for kneeling during the National anthem.
In 2016, Kaepernick knelt during the National anthem at one of the 49ers games and sparked national debate.
Many artists, including rapper Cardi B, who collaborated with Maroon 5 for the single 'Girls Like You,' have stated that they do not want to work with the Super Bowl specifically because of the consequences Kaepernick has dealt with following the protest against police brutality in the U.S.
Among those other artists are Adele, Jay-Z, Pink, and Rihanna.
Kaepernick is currently in the process of suing the NFL and the Super Bowl for unfair treatment.
A few months earlier, the sport clothing brand Nike launched a campaign that starred Kaepernick.
The campaign was aimed at showing it's consumers that they should stand up for what they believe in, using the slogan '#JustDoIt.'
Maroon 5, despite the problems finding other artists to perform with, is still set to perform at the 2019 Super Bowl halftime show on Sunday, February 3rd.