Movie Mayhem: Avoid boredom with movie-rental alternatives
It's a Friday night and you're looking for a good movie to watch with your friends.
"Let's go to Blockbuster and pick one out," your friend suggests.
Oh, wait — the nearest Blockbuster isn't open anymore.
Since the Blockbuster on 151st Street closed in July, people can no longer go in and chose a movie to watch. You're either forced to just buy the movie you're looking for, drive to another Blockbuster in the area or find an alternative way to rent movies.
To stay out of Blockbuster withdrawal, try one of these other ways to get movies.

Netflix
Netflix is perfect for a viewer who watches TV shows or movies all the time.
For only $7.99 a month, Netflix has unlimited episodes and movies available 24/7 — more for your money. And it doesn't involve going to a store to pick it up. Netflix can stream shows through the TV or computer or gaming devices like the Xbox 360, Wii or PS3.
With a wide library to choose from and commercial-free programs, the only disadvantage is not knowing what to watch. The company seems really flexible with no due dates or late fees and the option to cancel your subscription at any time. But why would someone want to do that?
To start a free one-month trial, go to the Netflix website for more details.
Information from netflix.com

Library
Going to the library to check out movies might seem like a thing of the past, but there's always a library nearby, and it doesn't cost a thing. In fact, there are 13 locations in Johnson County alone. Plus, a library card is free and anyone can sign up for one.
Libraries have a variety of books, movies and TV shows, so you'll probably find something that's not offered on Redbox or Netflix. If they don't have a movie you're looking for, you can suggest it for purchase on their website. The problem is, the library might not have the newest movie releases right away, or if they do, there might be a long wait to check it out.
Don't forget to pay attention to when your checkouts have to be returned.
If you forget to return them by the designated time, you will get charged 30 cents per day until it reaches a maximum of $6. The Johnson County libraries allow people to rent a DVD for up to two weeks.
To find the library nearest you, visit jocolibrary.org.
Information from jocolibrary.org

Movies On Demand
Movies On Demand allows people with digital cable to instantly rent a movie with their remote control — no leaving the house. All you need is a digital cable subscription, digital set top box and a remote control.
Prices range from $2.99 to $5.99 depending on the movie and cable provider.
Generally new releases cost about $4, which is higher than both Redbox and Netflix's prices.
The Movies On Demand channel is different for each cable company, so check the channel guide to see if it's available. Only certain cable companies have On Demand.
Some features unique to On Demand include optional parental controls, a free trailer preview, 3D movies and special 48-hour rentals instead of the usual 24 hours that On Demand offers.
One thing that I like about On Demand is that you can't get charged for not returning your movie on time — you don't even have to return it at all. When the 24 hours are up, the title just disappears from your list of purchased movies.
Despite the higher prices, On Demand adds new selections to the library weekly and releases movies on the same day the DVD is released — usually weeks before Redbox and Netflix.
Information from rentmoviesondemand.com

Redbox
If you're at a Walmart, Price Chopper or McDonalds, you'll most likely see a Redbox at the front entrance.
With DVDs and Blu-rays for only $1 per day and video games for $2, it's one of the best ideas in the movie-renting business.
To rent a movie, go to a Redbox kiosk and browse through the available movies on the touchscreen — it's fast, simple and easy to use. All the movies include the rating and a short summary to help you decide.
One of the best things about Redbox is that the movies can be returned to any kiosk nationwide, and there's over 28,000 locations to choose from. With Redbox there's no running around town searching for a specific movie. You can reserve a movie or find which kiosk it's at by going online.
Redbox requires a credit or debit card to check out a movie, which can be a downside if you don't have one. Also, don't forget to turn the movie in within the 24-hour period.
Although Redbox makes you wait longer for new releases and has a limited selection of movies, it seems like there's new movies coming out all the time, which makes up for it.
To get a free Redbox movie, start a new account on the Redbox website — valid for first-time online rentals only.
Information from redbox.com
About the Writer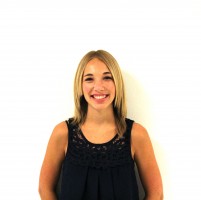 Anna Wonderlich, Co-Editor
This is senior Anna Wonderlich's third year on The Tiger Print as the Co-Editor and Business Manager. When she's not in the newspaper room, Anna participates...