Staffer reviews newly released TV shows
"Intelligence" — CBS's newest drama stars Josh Holloway (Lost) who has a microchip installed in his brain allowing him to process information at a super-human rate. It debuted Jan. 7 at 9 p.m. It got an astonishing 16.6 million views making it the most-watched show on TV currently. This is the second nail-biting drama Holloway has been in, with 2004's "Lost" having claim as one of the best shows of all times. It is also currently beating the ratings for other hit shows such as "NCIS" and "CSI."
"Killer Women" — Unfortunately, this ABC drama seems to flop. It got a meager 3.9 million tune-ins and has a worn out plot line. Molly Parker is the only female Texas ranger who isn't afraid to ruffle some feathers to get what she wants. She gets no respect as a woman and needs to assert her dominance. It shares time slots with CBS's "Person of Interest," a highly acclaimed drama, as well as "Chicago Fire" — both of which could just air grass growing and it would be more interesting than this.
"Community" — This series actually debuted in 2009 but went on several forced hiatuses. The show has a cult-like following, which is the reason it is still on TV. It starts with the Greendale six enrolling again at the beloved community college after their careers failed in the real world. Re-piloting can be a dangerous move and end in flames but the new "Community" is just so "Community" the fans will tune in and stick along for the ride. The show is bringing back old favorites such as Ian Duncan who is played by comedian John Oliver.
About the Writer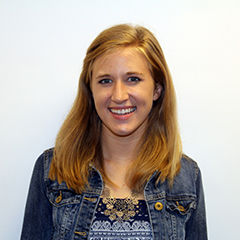 Sheila Gregory, Co-Editor
Sheila Gregory is Co-Editor of "The Tiger Print." She enjoys writing political opinions and news stories. Along with writing for the paper, Sheila...