ALS Ice Bucket Challenge: People dumping Ice on their Heads for ALS
Note: The names in this story have been changed to protect their privacy.
What would you do if you couldn't move your hand, if the nerves in your body slowly died away until your body could no longer function properly, because this is amyotrophic lateral sclerosis[ALS] in a nutshell.
And more than 5,600 citizens of America are affected by it, and that number increases outside of the United States. This is why so many people are participating in the "Ice Bucket Challenge", to raise money and awareness for ALS, according to the website for the ALS Association.
"ALS directly affects the brain and spinal cord," said Ally Johnson, Kansas City resident, and daughter of Sarah Johnson who died of Lou Gehrig's Disease last year. "It basically messes with your neurons, and patients lose movement in their muscles until death."
For the "Ice Bucket Challenge" all one has to do is nominate someone else, and either dump ice water on their head or donate to the ALS Association online. However, many people are doing both.
"My mother would have loved watching her family dump ice water on their heads," Johnson said. Johnson said she was amazed at the lengths people took when completing the challenge. "I know a woman who jumped into a 60 degree pond and then swam across," Johnson said. "And people with the disease are doing it too."
Johnson said that the results have been breath-taking.
Johnson said, "Friends and family have been a huge help; some people even brought my parents meals when my mother could no longer cook."
According to the ALS Association, people can help the most by showing some support.
Johnson said, "This will definitely help with research for Lou Gehrig's Disease, people don't even know how much they're helping. I am glad for those who can benefit from it."
About the Writer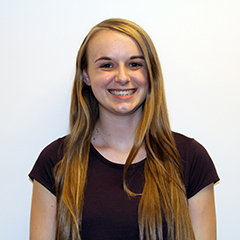 Amelia Lock, Staff Writer
Amelia Lock is a staff writer for "The Tiger Print." She enjoys fencing at Heartland Fencing Academy and volunteering at various animal shelters and...