Students guess what BV staff members do for leisure
As students, we all have lives outside of school. We have homework, activities, sports, family and friends. With all of our spare time on our minds, we may forget the faculty also has time on their hands. Despite having homework and tests to grade, teachers have other activities and hobbies after school.
What do you think teachers do in their free time?
"I think [Bacon] reads a lot." — freshman Mallory Novicoff 
"I spend most of my time going to my kids' stuff and activities. I also like to read, and I work out a lot, too." — principal Scott Bacon
"[Volz] used to play on a flag football team, and she tutors a ton after school. I think she is the type to watch movies." — junior Rachel Borcherding 
"I do everything in my free time. I watch Netflix, hang with friends and go to coffee shops." — math teacher Laura Volz
"I think [Mahoney] just coaches basketball most of the time." — sophomore Jillian Hardeman 
"I coach basketball, which is my free time. I sleep a lot, and I visit my girlfriend when I have longer breaks because she lives in Nashville. I clean my house." — ELA teacher Ryan Mahoney
"I think Ms. Toneva solves physics equations."
— junior Jeff Simeroth 
"I enjoy playing Sudoku and playing with my dogs."
— science teacher Anna Toneva
"I think [Jost] plays 'Halo' on his Xbox 360 and goes hunting."
— sophomore JD Jones 
"I don't really have a lot of free time, but I do hunt. I spend a lot of time at the school since I coach three sports."
— math teacher Jonathan Jost 
About the Writer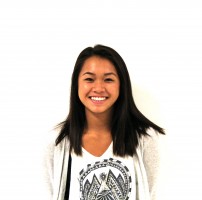 Meredith Strickland, Staff Writer
Sophomore Meredith Strickland is a first time staff writer, following in her sister's footsteps who was the newspaper opinion editor and managing editor....