The Tiger Print's Grad Party Survival Guide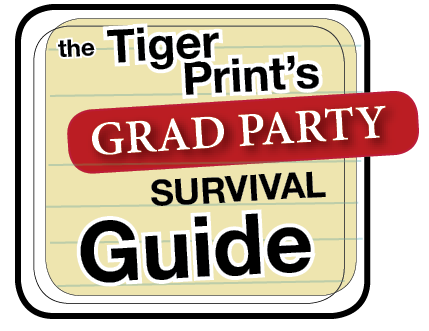 Let's face it — we can't all be social butterflies. For some, social situations such as all the graduation parties coming up are places to thrive and experience the joy of meeting new, interesting people. But, for those who share the opinions that small talk is tedious and meeting someone's second cousin who still lives at home isn't exactly what you'd deem "interesting," we have a few tips to get you through the painful experience.
Here are the best ways to survive uncomfortable grad parties.
---
1.) Come equipped with an escape plan.
Bring the 007 out in you, and escape through the air vents. Then, army crawl through the grass, and run to your car. When you speed away, be sure to squeal your wheels for a dramatic ending.
2.) Drag a few friends along.
Things are always better when you are guaranteed to know someone there. Carpool to ensure he or she doesn't show up late or mysteriously cancel, and it even helps you do your part to save the environment.
3.) Bring a sweet gift so you don't seem rude for wanting to leave.
Yes, we are suggesting bribery.
4.) Always be armed with conversation topics.
Don't be that one person who has nothing interesting to say. However, if you are in a particularly boring conversation bind — talking to a senile relative, perhaps, or stuck braiding a younger patron's hair — you can always employ the trusty smile, nod and walk away technique.
5.) Pretend you have a bloody nose.
When all else fails, you will always have this. And you can make your exit with a bit of dramatic flair.
6.) Make a fake identity.
You can be a cooler, funnier version of yourself. Convince everyone you're from a faraway place — but be sure to get the accent right. People will like you, but it doesn't matter whether you like them because you're from Finland.
7.) Play juvenile pranks.          
You've been forced into bringing someone a card with money in it — at least you can have some fun. Equip yourself with whoopee cushions, air horns, silly string and fake spiders. The guests won't appreciate it, but you may.
8.) Monopolize the food table.
Grad parties include grilled food, chips, bowls of dip and plenty of dessert. Bring a big bag, tip the table and get out of there.         
9.) Make origami out of the napkins.
Guests will be impressed with your less-than-mediocre skills, and you may pick up someone interesting — or creepy. Look up some folding tips, and blow the crowd away.
10.) Engage the elderly in a game of bingo.
They probably can't hear how annoying you are, so you're safe. Call out some numbers, hear the oldies whine about losing and after an hour, you can leave the grad party quietly.
About the Writers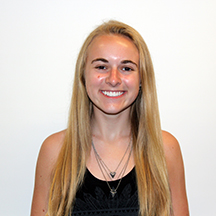 Rachel Lock, Web Editor
Rachel Lock is the News and Web editor for "The Tiger Print" and has been on staff for three years.  She is part of the theatre department including...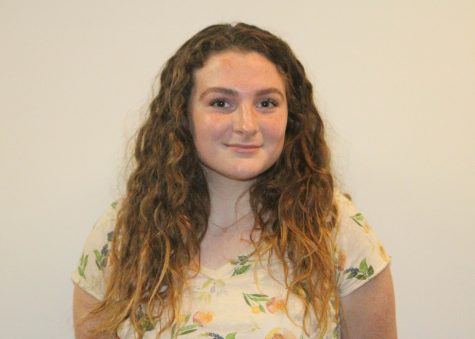 Charlotte Rooney, Opinion Editor
Charlotte Rooney is a senior and the opinion editor for "The Tiger Print." She loves writing opinions about current events and writing news stories...