Valentine's Day Treats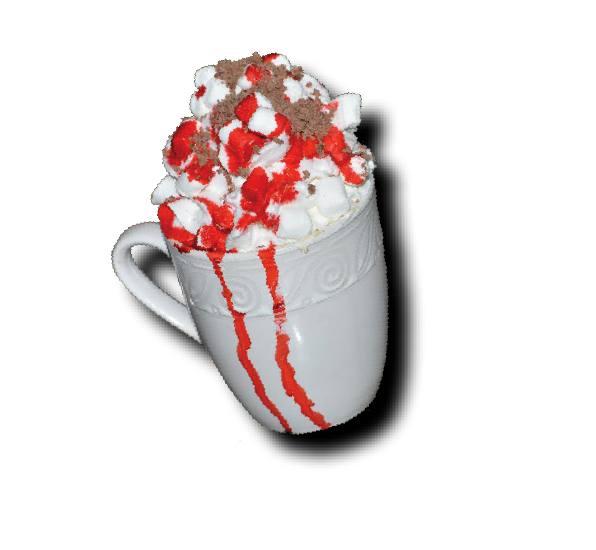 These two recipes go hand-in-hand perfectly for an easy treat while celebrating  Valentine's Day at home.
Red Velvet Cake In a Mug
Ingredients:
–6 tbsp milk
-1 tsp white vinegar
-1/2 cup flour
-1/4 cup granulated sugar
-2 tsp cocoa powder
-1/2 tsp baking powder
-1/4 tsp salt
-3 tbsp vegetable oil
-10 drops red food coloring
-1/4 cup mini chocolate chips
-1 tbsp cream cheese
-Powdered sugar, for serving
-Sprinkles
1) In a large mug, whisk together the milk, vinegar, flour, sugar, cocoa powder, baking powder, salt, vegetable oil, and red food coloring. Mix in the mini chocolate chips. Add a dollop of cream cheese in the middle of the batter, and push it down so it's submerged completely.
2) Microwave on high for 5 minutes or until a toothpick inserted in the center comes out clean.
3) Garnish with powdered sugar and sprinkles. Enjoy immediately.
Recipe derived from www.popsugar.com.
Shirley Temple
Ingredients:
-Pop Rocks
-4 tbsp grenadine syrup
-1 can of ginger ale
-1 maraschino cherry
1) Rim your glass with pink or red Pop Rocks.
2) Add 4 Tbsp grenadine syrup to 16 ounces ginger ale in a separate bowl.
3) Mix evenly, and pour into your glass.
4) Garnish with a maraschino cherry.
Recipe derived from http://www.parenting.com.