It's a Boy
Students in Child Development Care for Simulation Babies
On Sept. 9, 2016, "Jonathan" was brought into this world weighing 8 pounds, 13 ounces and measured 20 inches long. Blue Valley became a home to Jonathan, and his mother was sophomore Abby Solomon.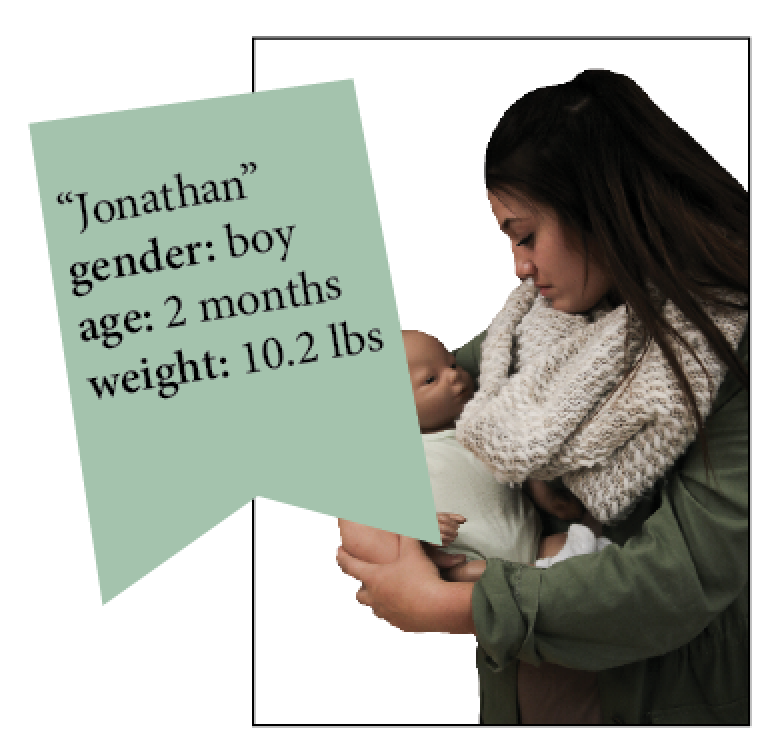 In the last month, walking around the halls of BV has become quite interesting since students in Human Growth and Child Development have taken on the responsibility of caring for a baby. From hallways filled with just students to hallways now filled with baby carriers, BV has a whole new atmosphere.
The class teaches students the fundamentals of parenting and provides a better understanding of children. The reason behind the real-care baby assignment is to see first-hand how caring for a baby presents its own challenges.
This project also raises awareness about teen pregnancy and is supposed to show teens what kind of hard work is required in caring for a child on your own. The project is serving its purpose, and so far, all students have come back ready to hand over the baby for good.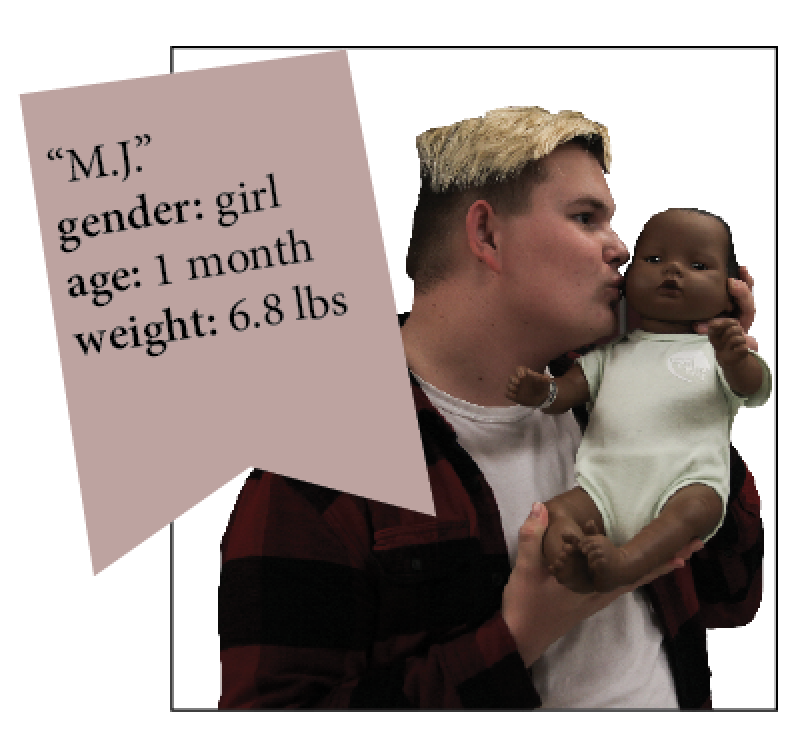 Junior Kaysha Foil took home his real-care baby the first weekend, Sept 9.
"Carrying my baby around the school attracted a lot of stares and questions but mostly made people laugh," Foil said.
"My favorite part of the project was handing the baby back over to Mrs. [Kendra] Smith," Foil said. "I want my sleep and social life back."
BV students realize caring for a baby has some major drawbacks when still wanting to enjoy freedom and independence.
"The project may seem fun and a little stupid at first, but caring for a baby doll isn't as easy as it sounds," Solomon said. "The hardest part was trying to sleep. I'd wake up to the sound of a baby crying and screaming at 3 a.m. and have to change its diaper, feed it, rock it or burp it. It was exhausting."
Taking home the real-care baby didn't stop students from participating in their daily routines — they just now had to do everything with a baby in their arms.
"I was out to eat, and the baby started crying," senior Grace Bamburg said. "Right then and there, I had to figure out what was wrong and drop everything I was doing."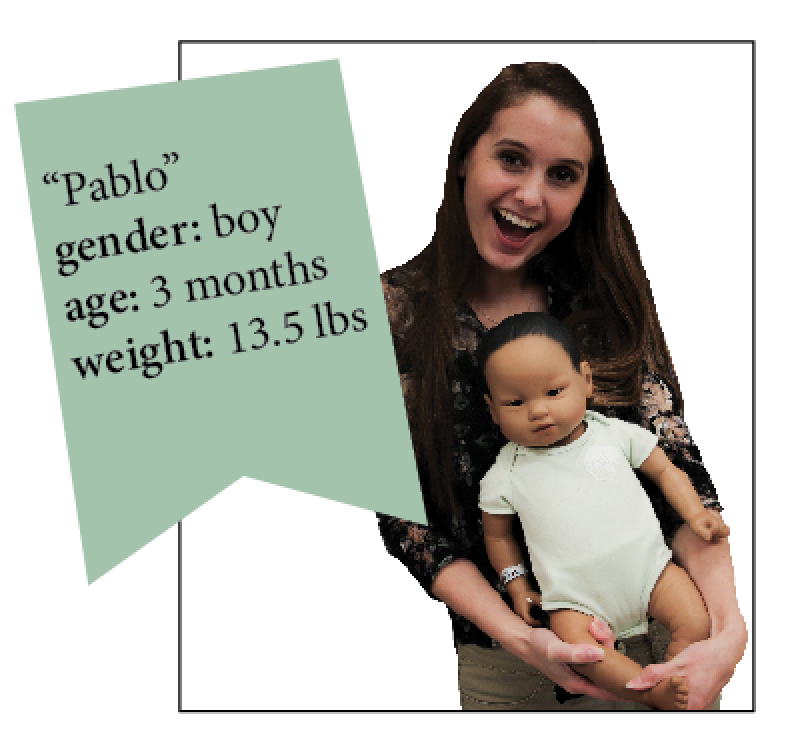 Junior Grace Euler is on the cross country team, but she said having the responsibility of a baby didn't stop her from running three miles.
"I brought a stroller from my house and wrapped the baby with a scarf so the baby wouldn't bounce around and just ran till I heard the baby cry," she said. "At times, I had to stop and feed her for 20 minutes but coach [Manal] Siam was super sweet and pushed her stroller while I fed her. It was really funny to see all the looks I got pushing a stroller and being so young."
Though most students found this project overwhelming and exhausting, they gained experiences that can't be taught in a classroom.
"Overall, it was a unique experience," Bamburg said. "It's something I'll take away and remember my whole life."