Intro to Podcasts
Your guide to the world of podcasts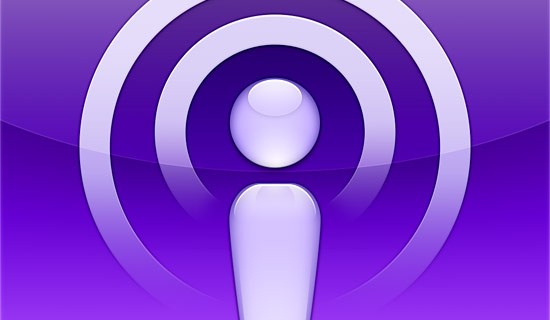 Entertainment can be anything from movies to TV. However, podcasts are a fairly new way of getting entertainment. Whether you listen to them as background noises or on a long car ride, listening to people talk to themselves can prove to be interesting on topics from true crime to storytelling. Here are 5 podcasts to get you started.
My Favorite Murder

: This series is co-hosted by Karen Kilgariff and Georgia Hardstark and is great for those interested in true crime. The two come together every Thursday to talk about anything surrounding murder from survivor stories to even serial killers, each with an individual story. MFM is a perfect but appropriate mix of comedy and seriousness. This show can be found on Spotify and apple podcasts.

And That's Why We Drin

k: This show is similar to MFM in it blends comedy and the paranormal together without being inappropriate. This show is hosted by Em Schulz and Christine Schiefer. Every week, the two come together and share a story involving the paranormal. This show is not always the best to listen to before bed, but I would highly recommend this podcast for those who love watching horror movies. This show can be found on apple podcasts.

Terrible, Thanks for Asking

: This show is incredibly sad and beautiful at the same time. The host, Nora McInerny, invites a new guest every week to talk about the death that has happened within their life. The storytelling in the episodes range from the death of a child or a boyfriend and never fails to make you come close to tears. This show gives you insight on the lives of other people and allows you to empathize with complete strangers sharing their story. This show can be found on apple podcasts.

what's ur problem

: This show is hosted by Mary Kobayashi and her co-host Derek and is one of the funniest podcasts I listen to. Episodes are posted every other week and the two read questions from fans or random people they find on the internet and give advice. Originally, I thought that listening to the hosts answer people's problems wouldn't be funny, however, the episodes have proven that others people's problems can be amusing. This show can be found on apple podcasts or Soundcloud.

Friday Night In

: This podcast is hosted by Haley Blais and Joanna Spicer, both of which are youtubers. Together, both of them talk about life in their 20's and living in Vancouver and L.A. Both hosts are extremely funny and you feel as if you're having a conversation with them while listening. Currently, the show is awaiting a third season, but all the old episodes can be found on Soundcloud and apple podcasts.