And the Award Goes To…
Streaming service originals gain popularity — and awards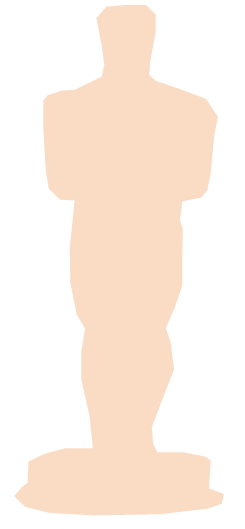 If you're in high school, it's safe to assume that you binge your favorite Netflix show multiple times a week. Streaming services like Netflix, Hulu, and Amazon Studios have gained traction and popularity in recent years. Their popularity is driving audiences away from traditional movie theatres and dropping the views on TV channels, but why?
The reason for the drop in views of traditional movies and TV shows is because of the luxuries streaming services provide. You can stay home without anyone around you and have an endless amount of shows and movies at your fingertips, all without the inconvenience of commercials. These streaming services have capitalized on their popularity by creating their own TV shows and movies. One example of a popular show created by Netflix, a streaming service, is "Stranger Things," which has won many awards, including the award for "Favorite TV Show" at the 2017 Kid's Choice Awards.
In recent years, more and more of these films created by streaming services have started to make their way into traditional award ceremonies once dominated by major film studios. Could this be because the traditional movies in theaters can't compete with the luxury of viewing from your own home?In 2018, Netflix has gained a paid audience of 56.71 million in America alone. This large audience has drawn people out of theaters and onto devices in their homes. Recently these numbers have been making an impact on not only their paying audience but the film industry itself.
This year, history was made when Netflix was nominated for eight Oscars, a new record for any streaming service that has been nominated for awards. This was a huge step for streaming services receiving more recognition and respect for original movies and TV shows. Four of these nominations are for the film "Mudbound," which stars Mary J. Blige, who was nominated for "Best Supporting Actress." Although Blige did not win, this is yet another step toward the future of streaming services gaining more respect in the film industry. Last year, Amazon Studios, another streaming service, won three Academy Awards and had a total of seven nominations. Their film "Manchester by the Sea" was the first from a streaming service to be nominated for the "Best Picture" award.
In the future, streaming services could be winning more and more Academy Awards, or even dominating the film industry. Could this be another step toward the future of technology and a more advanced society, or could this put the film industry in danger?