Getting Lit for the Holiday Season
Check out some of the best festive lights around KC
Wintertime is filled with a festive feeling, and nothing represents this excitement better than the bright lights. KC is home to some of the finest light displays from the Plaza Lights to Christmas in the Park — read on to learn about more of the must-see views this holiday season.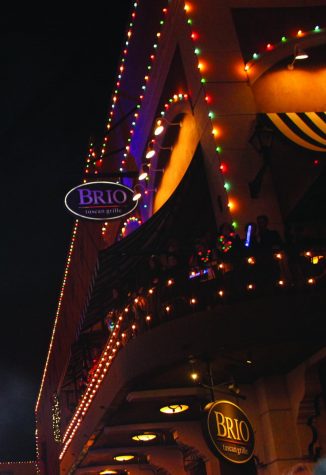 Plaza Lights
The lighting ceremony falls on Thanksgiving night every year, and the lights stay on until mid-January. A big light switch turns on all of the colorful lights that cover every outlined inch of every building, tower and shop at the Plaza. Attendees can watch the ceremony take place while they shop and eat. Light colors are purposefully chosen. For example, all tower lights are red.
Why it's unique?
This holiday tradition has been occurring for 89 years.
Crown Center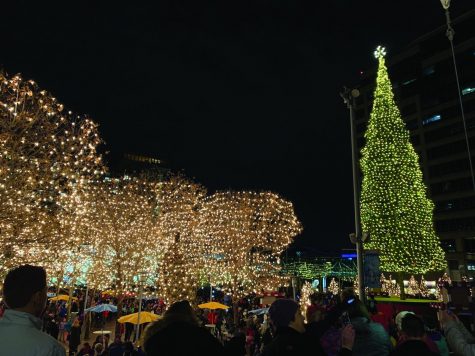 The lighting of a 100-foot tree at Crown Center helps begin the holiday season with a plethora of dazzling lights. This kickoff ceremony features mayor
Sly James and usually another celebrity guest. The tree arrives every year on Nov. 1 and the following day, the ice
skating rink is opened. Attending the tree lighting event is free, but other activities at Crown Center have various costs.
Why it's unique?
Although the lights at Crown Center are beautiful, this place is unique due to its several holiday activities, including holiday musicals.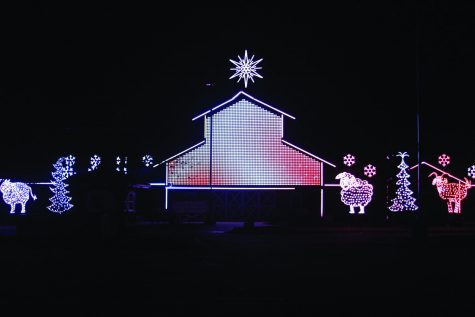 Deanna Rose
Deanna Rose is a family friendly light show that provides joy every year. The lights can be seen from the warmth of one's car for free. The show is synchronized with music playing from the radio station 90.5 Rose FM, so watchers can experience the full package. The lights begin Nov. 22 and run through Jan. 7.
Why it's unique?
The show, in its entirety, runs for 38 minutes.
Paulie's Penguin Playground
Paulie's Penguin Playground is run by the Craig family. It is the largest light display in the Johnson County area. Paulie's Penguin Playground is a walk-through filled with hundreds of figures of singing mechanical penguins and there are even penguin videos playing on the roof. The Penguin Playground even possesses its own snowmaking machine.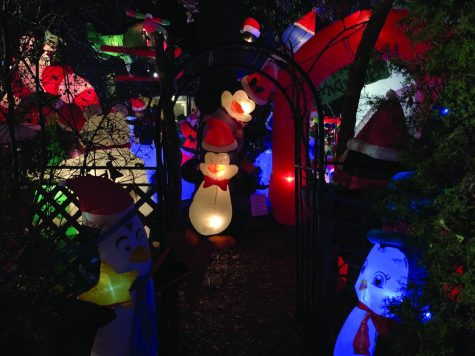 Why it's unique?
This display is worth going to during the daytime. Along with that fact, donations are accepted for Leukemia Lymphoma Society and has continuously raised more than $25,555 every year since 2012.
Location
16617 Indian Creek Parkway
Olathe, Kansas