No Partner? No Problem.
5 things to do if you're single this Valentine's Day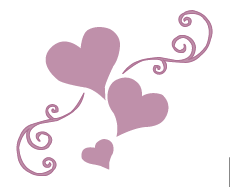 Every year when February rolls around, if you aren't in a relationship, it seems like there are roses, chocolates and couples everywhere you turn.
But there are many things for singles to do on Valentine's Day that don't include binge watching Netflix and eating chocolates.
Some people think Valentine's Day is unnecessary and annoying because they're single, but it's a holiday about love, which doesn't mean you have to be in love with someone to celebrate it.
1. Go for a night out with your single friends
Go and have fun with all your friends — no couples allowed. You could go to dinner, shopping, see a movie or do something else that you all enjoy.
2. Make it a day for yourself
Treat yourself. It's a holiday about love, so who says you can't spend it loving yourself? Just hang out and enjoy the fact that you don't have to deal with anyone's issues but your own. Your relationship with yourself deserves just as much celebrating as people's relationships with each other.
3. Have a "singles only" party
Who says you have to be alone on Valentine's Day? Invite your single friends over for a party. You could even exchange Valentine's Day gifts, similar to Secret Santa.
4. Laugh it up
If you're feeling a little down this holiday, laughing will automatically help brighten your mood. Go to a stand-up comedy show, or watch one on Netflix like "Kevin Hart: Laugh at my Pain."
5. Have a movie marathon
Sometimes it's good to sit back, put your feet up, and relax for a couple hours and watching some of your favorite movies is a great way of doing that.