Digital Detox
What to do when social media seems to much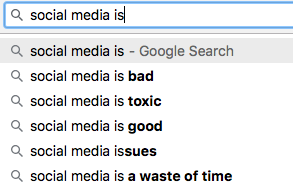 Constantly being on social media can affect your mental health negatively and it's important to disconnect yourself from it every so often. So, here are things to do while you take a break.
Journaling – journaling can be a huge way to help express the negative feelings you've been having about social media. All you need to so is to simply pull out a pen and notebook, and start writing about how you feel when you log on. Soon, you will find yourself in a clearer state of mind, and you will be able to control those negative feelings better.
Creating – using your creativity can easily help you distract yourself from your phone and focus on making yourself happy. Whether that be practicing guitar, writing a couple poems, or drawing whatever come to mind. You can turn the thoughts that are holding you down into art.
Going out – if the weather is nice out, grab a few of your friends, a disposable camera and venture to your local park to have a picnic. Being present in nature with the people you love can make you slow down and enjoy the simple moments in life. By relaxing outdoors, you don't have the need to worry about mundane things, such as how many likes you got on your last photo or your followers-to-following ratio.