A "Shallow" Assumption
Lady Gaga denies rumors that she's in love with co-star from "A Star is Born"
On February 24, 2019 Lady Gaga and Bradley Cooper performed their hit song "Shallow" from their movie "A Star is Born" at the Oscars. Gaga and Cooper celebrated the song's nomination — and later win for the Best Original Song category with a very heartfelt performance.
Despite Cooper's girlfriend accompanying him at the awards, Gaga and Cooper appeared to be very attached while performing, and almost romantically involved. Their harmonies and stolen glances at each other had audiences swearing they were infatuated with one another.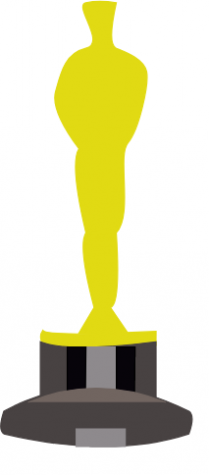 Gaga stated Cooper had told her to put joy into the performance. The performance was beyond joyful and pulled at the heartstrings of many viewers.
The duo faced major media attention on social platforms in response to their Oscars performance.
Gaga later responded to these comments on Jimmy Kimmel Live! saying "Yes, people saw love. And guess what? That's what we wanted you to see. This is a love song, 'Shallow.' The movie, A Star Is Born, it's a love story."
Although Gaga and Cooper share a very friendly work relationship, she debunked any rumors before they could have started causing issues.
The intentionality to display love throughout the performing of "Shallow" only goes to show that Hollywood always has a purpose in all they do.
Audience members that were quick to romanticize the duo need to understand that this is the works of Hollywood — and that's that.
The affections seen between Gaga and Cooper were that of genuine friendship and for the sake of the song, despite how much critics would have liked to seen a blossoming love story.
Hollywood isn't real life and real life isn't Hollywood. People of opposite genders can be friendly without having assumptions made about them.
And most of all — friendships, relationships and partnerships all share the same kind of love.