Nothing Breaks like a Heart
Miley Cyrus and Liam Hemsworth end marriage after seven months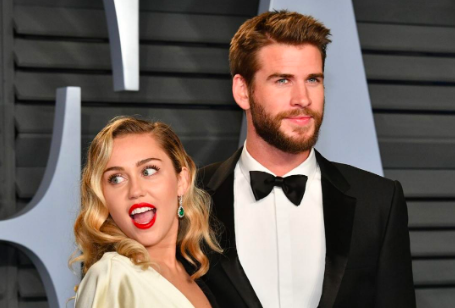 For longtime fans of Miley Cyrus, some bad news has surfaced the past couple of weeks. She has recently announced her split from husband Liam Hemsworth, after only seven months of marriage.
To understand how tragic this is, we have to look back at the couple's long history. 
Hemsworth and Cyrus met on the set of the movie 'The Last Song' in 2009. They played love interests in the movie, and started dating shortly after– it was a true love story.
Then, an intense breakup in 2013, resulted in Cyrus' song 'Wrecking Ball', which was controversial, to say the least. 
However, the relationship prevailed, and they got back together in 2016, getting engaged shortly after. And on December 26, 2018, the couple finally tied the knot. 
For many fans who had been connected with Cyrus since her Hannah Montana days, they fell in love with Hemsworth and the two's relationship instantly. It was easy to become invested in their love life since the pair was always in the public eye.
Now with the news of the split, many fans–myself included– are questioning if love is even real. 
However, the two have gotten back together in the past, so maybe hope isn't over for one of America's favorite power couples.