Get your Head In The Game
BV students commit to college early on

Have you ever wondered what it's like to have colleges chasing after you instead of you chasing them? Well, some Blue Valley students have gotten a taste of that at an earlier age than most. 
Sophomore Kenzie Hammontree and freshman Bella Field have both verbally committed to Division-I schools for soccer. 
Field verbally committed to the University of Arkansas on a full-ride scholarship at the end of her eighth-grade year and so far is the only 2023 commit for the team. The center forward player brought up how much of a stress reliever it has been.
"You're already committed, so you don't have to worry nearly as much," Field said. "All my friends are obsessed with getting recruited, and I don't have to deal with that stress."
For Hammontree, it was a different story.
"There was a rule that went into play," Hammontree said. "I can commit now or wait until the end of my junior year, so I decided to [commit to KU]. I didn't want to wait that long because they could have gotten other recruits [so I verbally committed before the rule changed]."
According to the NCAA, the new recruiting rules for NCAA Division-I schools went into effect 
May 1, 2019. These new rules restrict communication between a recruit and a college coach before the end of their sophomore year of high school. 
Hammontree, a center midfielder, made the life-changing decision but said it was the obvious choice to her.
"I have been a Jayhawk since forever," she said. "Also, the coaching staff and their facilities are really, really nice. I also just wanted to be closer to home."
While committing already has taken the stress off the girls' shoulders, they are both still hard at work playing for their club teams.
Hammontree, who plays for Sporting's U.S. Soccer Development Academy (DA) team, talked about having to make choices about what high school experiences she can have.  Since she plays for a DA team, she can't play for Blue Valley, so playing in college will be her first time playing soccer for her school.
"I'm super excited to play at KU because the level of competition is going to challenge me," Hammontree said.
Field, on the other hand, plays for Kansas Rush on their Division-I team where she will be able to play for our school. For both her competitive team and for the school she has a motto that she lives by.
"Don't change the way you play for the college you want to get into." Field said. " [When you play your way for the right college] you will feel that special connection." 
About the Writer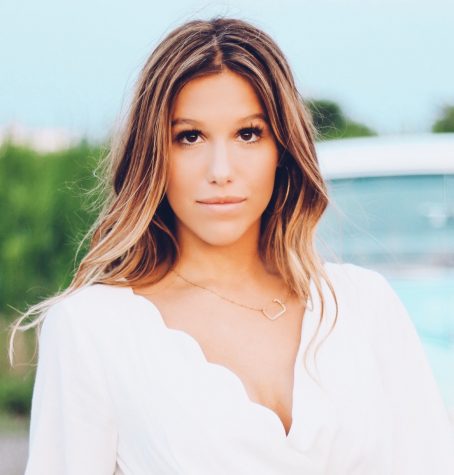 Chloe Browning, Story Editor


Chloe Browning is a senior and one of this year's story editors. This is her third year on staff and she loves taking naps in the darkroom. Chloe...