Trends Through the Last 50 Years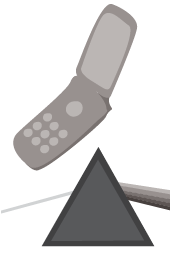 HAIRSTYLES
Throughout history, hairstyles are always changing. From the feathered look of 50 years ago to the wavy mermaid hair in today's fashion, women's hairstyles have drastically changed. However, for men, some of these hairstyle trends can be seen in our own classmates, like the mullet.
MAKEUP
When we look at how makeup has changed throughout the last 50 years, we can see some drastic changes — first off, the classic blue eyeshadow women wore along with mascara on the top and bottom lashes. They also managed to leave their eyebrows natural or simply brush them out, whereas nowadays eyebrows are shaped and filled in so they are perfect.
SHIRTS
Fashion from the '70s to now has changed considerably. From groovy disco in the 1970s to frills in the 1980s, and track suits in the 2000s. Many teens looked to Ashley Tisdale for fashion advice including the time she wore a dress over jeans. Today's fashion trends are leaning more towards cropped styles.
ACCESORIES
Silly Bandz made the move to America in 2006 and shook the playground in 2009, becoming a popular trend with kids. Likewise, scrunchies were very popular in the '80s and '90s but fell out of fashion until recently when they made a comeback. Silly Bandz were all the rage in the 2000s, just like scrunchies are coming back into fashion now.
JEANS
The style of jeans has changed so much since the '90s when kids wore loose baggy jeans that tied in with skater dude vibes. With more and more people playing with fashion, straight leg, wide leg, flare and many more have come in- and out-of-style. Skinny jeans have become more popular with celebrities sporting them like Shawn Mendes.
PHONES
Fifty years ago when Blue Valley first opened its doors, there was no such thing as a flip phone or the famous iPhones that we use today. At the beginning of the 1960s, they introduced what's called a compact touch-tone which was the first electric push-button telephone system. Later in the 1970s, they introduced the first-ever handheld phone called the Motorola dynaTAC.
MUSIC
The 1970s were an influential time for music. Some of the famous music artists that are still played came out of the 1970s, like Elton John, The Rolling Stones, Pink Floyd and more. Although their songs are still played, the style of music played in today's society has changed. In the 1970s, rock, disco, and funk were popular, whereas, in 2019, the most popular genres are rap and hip-hop.
TV SHOWS
The way shows portray high school has changed to be more modern. TV shows like "Drake and Josh" and "Zoey 101" shaped the lives of many kids today, and the kids nowadays without these shows wouldn't be the same. However, most of the kids who watched these shows saw them on cable TV. With today's streaming platforms, teens are watching shows like "Euphoria" and "Stranger Things."
FOOD
In 1969 it was common to see kids eating frozen dinners plastered in front of the television watching Scooby-doo. Frozen dinners were a popular food trend in the '60s, but it wasn't until the '90s when Kid Cuisine was created and marketed towards kids. As more and more people are making the switch from cable TV to streaming platforms, TV dinners are no longer as popular.
SHOES
When BV was just starting out, the most popular shoes were the Adidas Campus, which was originally a basketball shoe that became more of a street shoe. After that, the clear jelly shoe rose into popularity until the '90s, when Adidas came back into the light with their Superstars and now their Ultra Boosts.