What's New for 2020?
All things expected to be released for the start of the new decade.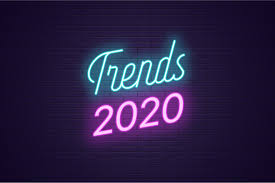 It comes as no surprise that 2020 will hold a variety of new things. Ranging from movies, to albums, to the next presidential election, there is a lot in store.
Over the past few years, there has been a spike in new movie releases centered around remakes and well-known fictional stories. There will be no change in that in the next year, as there has already been a numerous amount of releases scheduled all all throughout the next 12 months. Black Widow, Mulan, GhostBusters: Afterlife, and the highly anticipated Wonder Woman 1984, are just some of many movies that are expected to break the blockbuster charts.
Along with movies, 2020 holds a ton of opportunity for today's top artists for their next music releases. The following list includes the artists, as well as their expected release dates.
Selena Gomez- Rare (January 10)
Migos- Culture 111 (TBA)
Halsey- Maniac (January 17)
Kesha- High Road (January 31)
Even though pop culture seems to be the object of attention for the new year, it is also important to recognize the significance of the upcoming presidential election. Scheduled for Tuesday, November 3, the election of 2020 is predicted to be groundbreaking considering the terms for President Donald Trump's impeachment. Though it has been said that our current leader is expected to be reelected in the next election, the impeachment is beginning to overrule.
2020 holds a variety of upcoming events and releases, that are sure to make it the absolute best start for the next decade.