Performers Continue to Entertain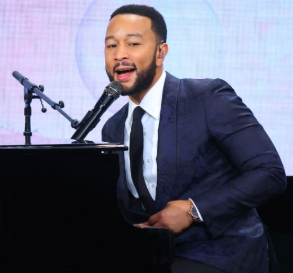 Artists including John Legend, Niall Horan, and Jimmy Fallon aren't letting coronavirus stop their careers. While quarantines and restrictions have stopped concerts and gatherings of over 10 people, many performers have switched to live-streaming from their own homes. 
Niall Horan went live on March 19, 2020 to support the World Health Organization, also known as WHO. People from around the world watched on the Instagram app while he sang songs from his albums. Many people were thankful for his and other artists' decisions to switch to online concerts. 
Along with Horan, John Legend went live on March 17, 2020 from his home piano. He has two young children, one of which who made an appearance during his online concert. Along with going live, he released a brand new song, called "Actions," to keep people entertained. 
"Everybody's home, you need stuff, you need music, you need TV, you need films," Legend said. "You need stuff to entertain you, so I'm going to put some music out."
Most all of these artists are a part of the #TogetherAtHome campaign, and are requesting their fans to join and donate as well. This campaign started a COVID-19 Solidarity Response Fundraiser, and is located at globalcitizen.org. 
However, these past online performances will not be the last ones. There will be other livestreams to come, so during these lonely times, tune into your favorite artists' concerts to brighten up a day.